Our visit to Lalibela happened to coincide with the celebration of Saint George at the Bete Giyorgis, one of the eleven rock-hewn monolithic churches, and pilgrimage site for the member of the Ethiopian Orthodox Church.

Bete Giyorgis is to me far the most spectacular of the Lalibela churches because carved out of the ground and shaped from the inside out as unbroken piece of stone. It is also one of the few churches not being spoiled by the UNESCO uninteresting installation being built like umbrellas over the roof of other churches to protect them from the environmental elements. Bete Giyorgis is isolated from the other groups and beautifully sits surrounded by the rural and pastoral landscape.

The construction of this church is ascribed to King Lalibela (late 12th or early 13th AD), who wanted to recreate the reign of Jerusalem, and it is today one of the holiest places in Ethiopia.

Witnessing the Saint George religious festival almost feels like traveling to a biblical atmosphere. At the early hours of the morning, believers are already standing on the rocks surrounding the church, immersed in their prayers and reading the Holy Bible. Many have already made it throughout the narrow passage leading down to the Church courtyard. As the sun rises, rays of light make their way to enlighten natural caves where pilgrims are playing drums and chanting.

The monolithic block gradually comes alive as people keep gathering together to celebrate the Holy Mass. The chants contrast with the silent of the rock. The beautiful white traditional dresses, carrying diverse cross motives, juxtapose with the colour of the volcanic tuff the rocks are made off.

Later in the morning, as we emerge from the courtyard, the entire site is crowded with believers. A few hours later people will gradually leave to go to schools or workplaces.

The Saint George festival is only a small flavour of the many religious events happening in Lalibela. Our guide, Haile, very knowledgeable about Lalibela and surrounding areas, made it possible for us to 'seamlessly' blend into the celebration.

Few days later, back to London, we feel much closer to the Ethiopian community gathering for the Sunday morning mess at the nearby church, where we are being welcomed very warmly.

The experience in Lalibela has created a deep and emotional connection with Ethiopia.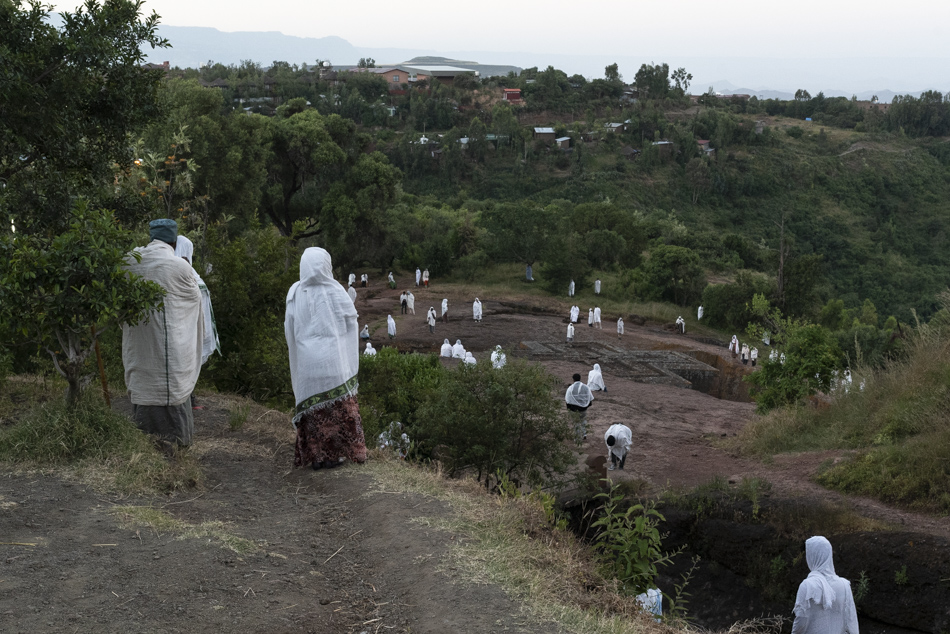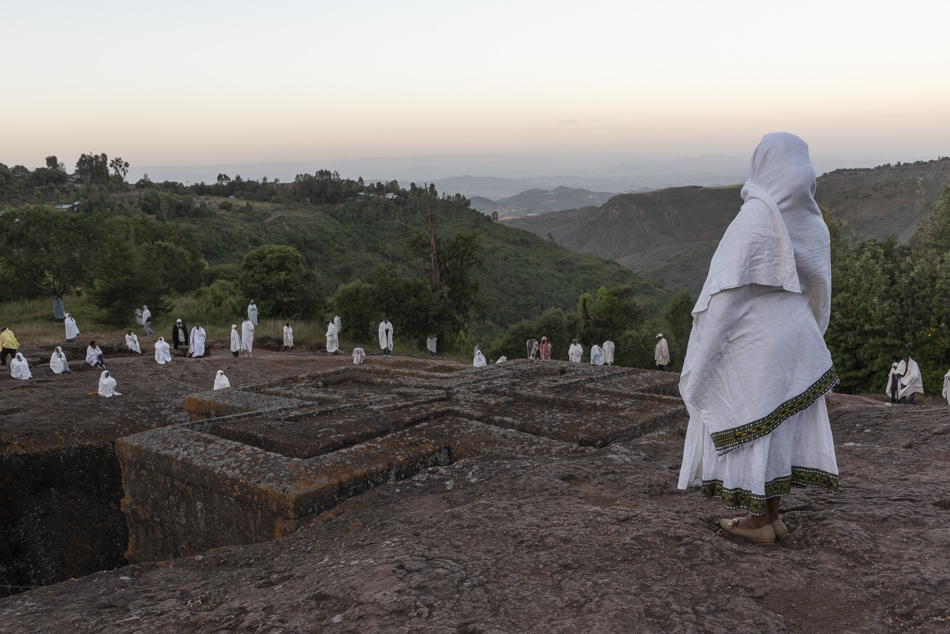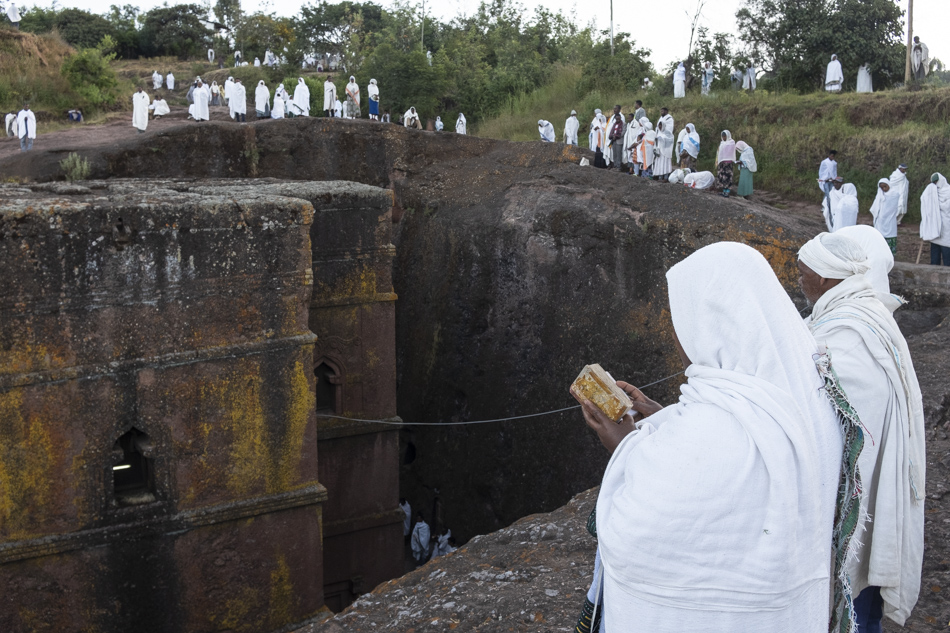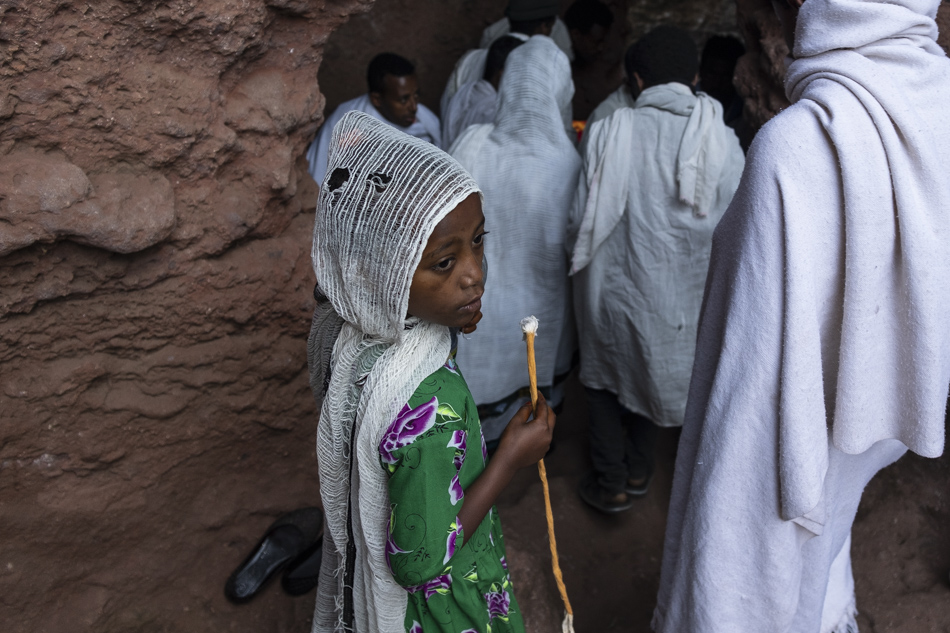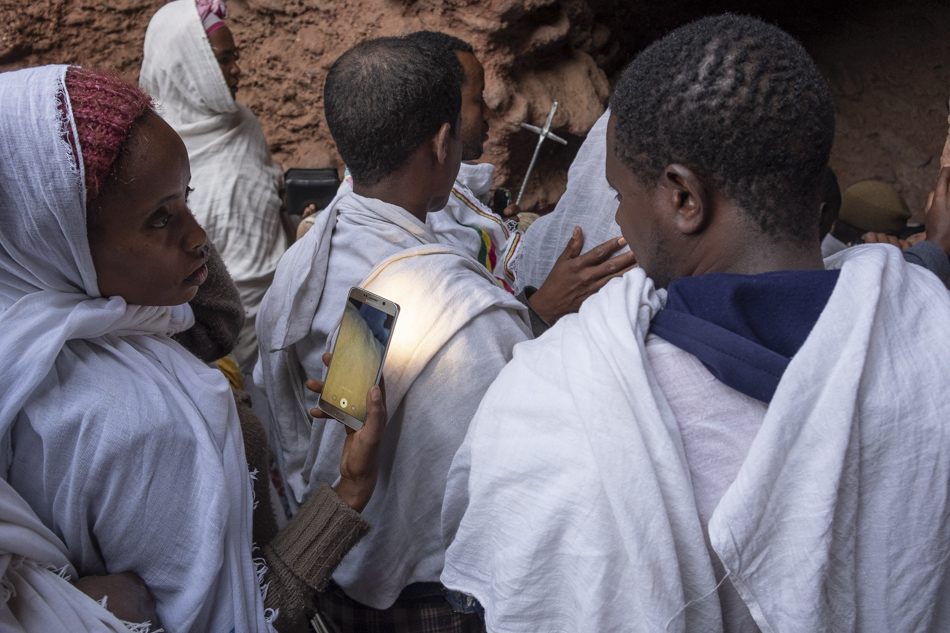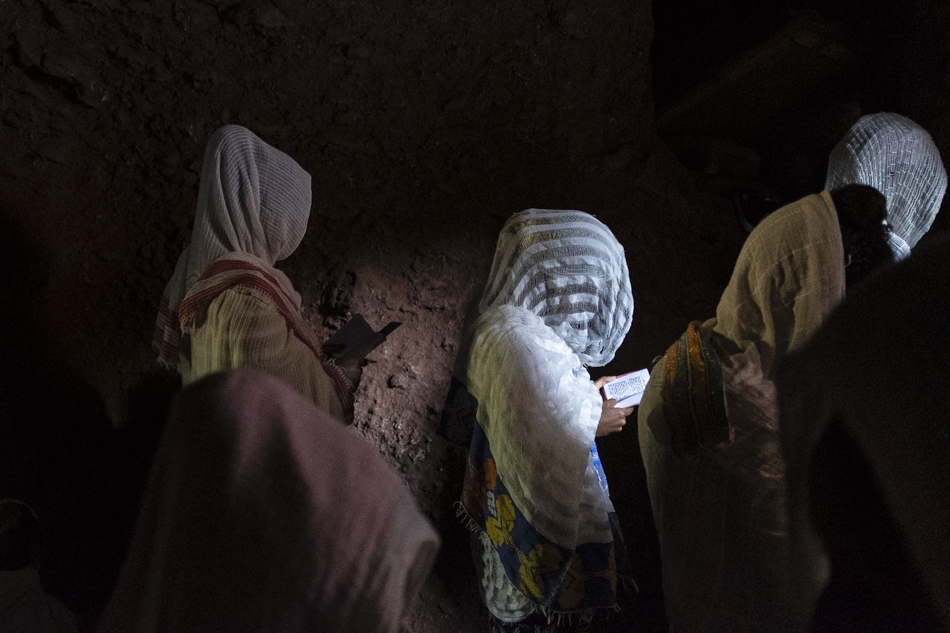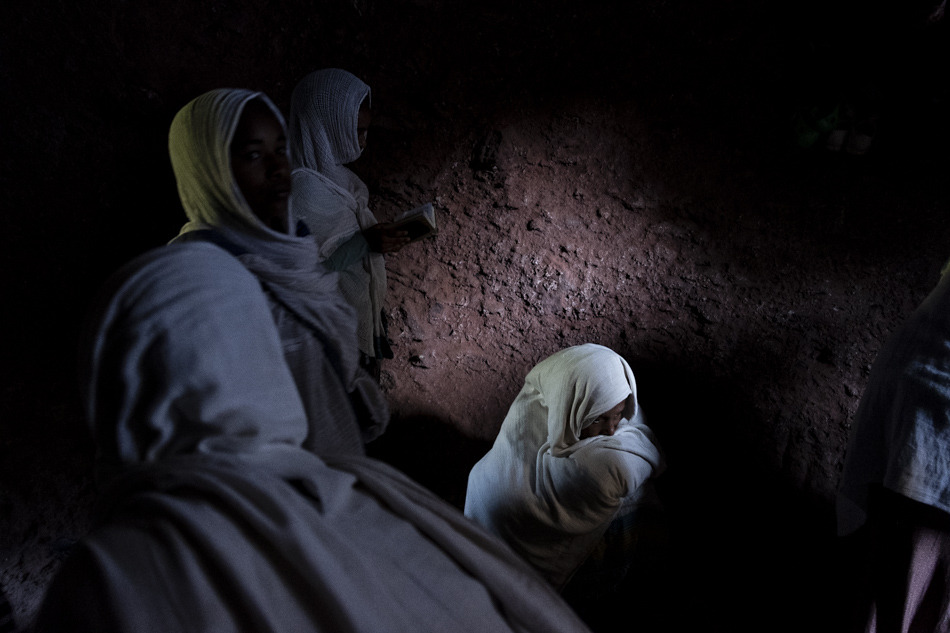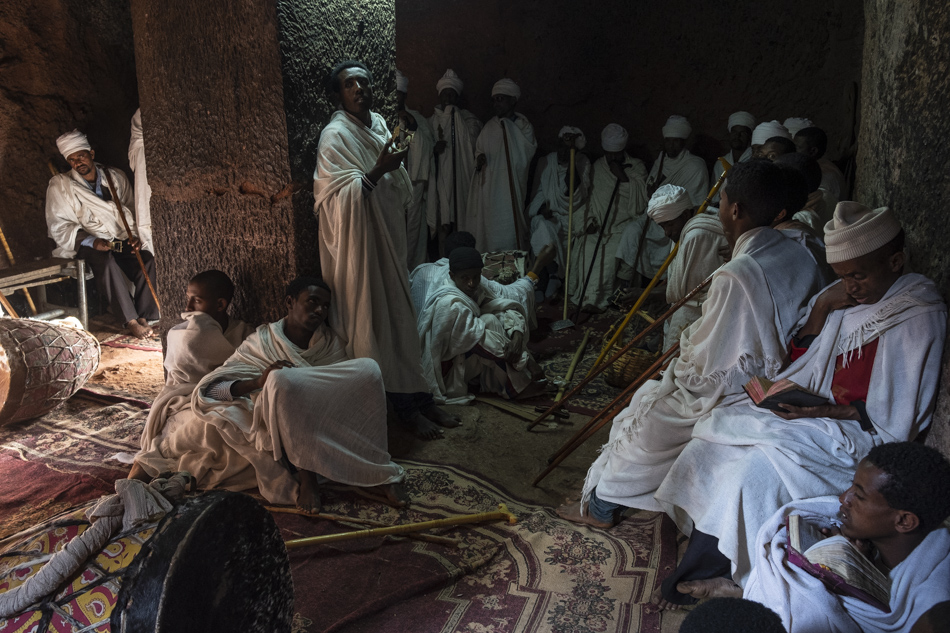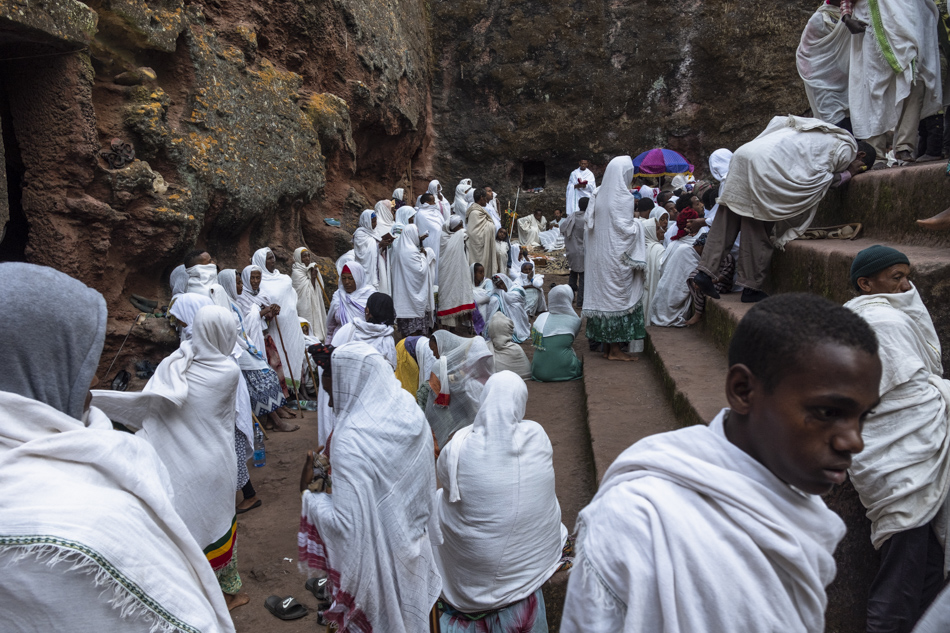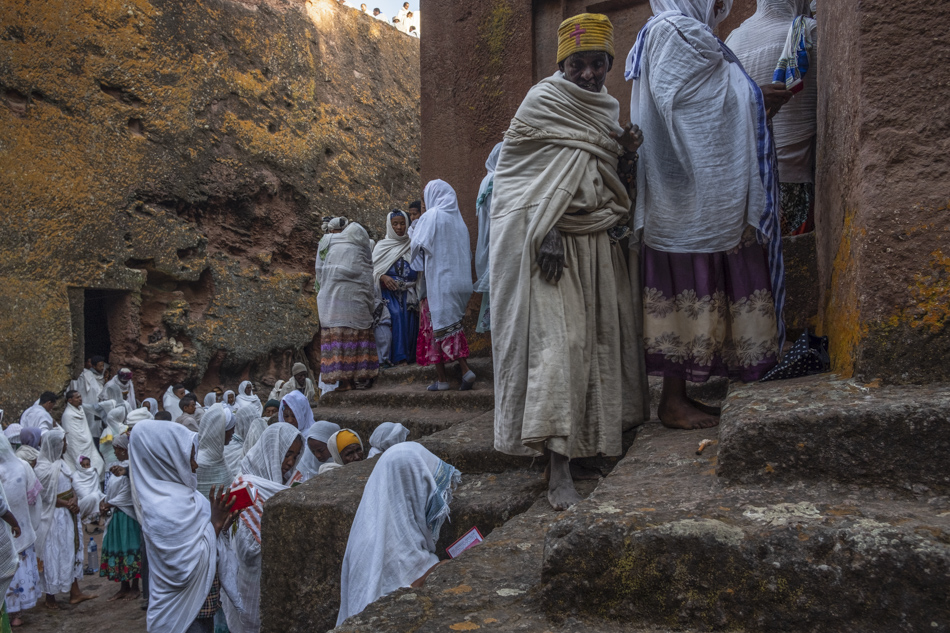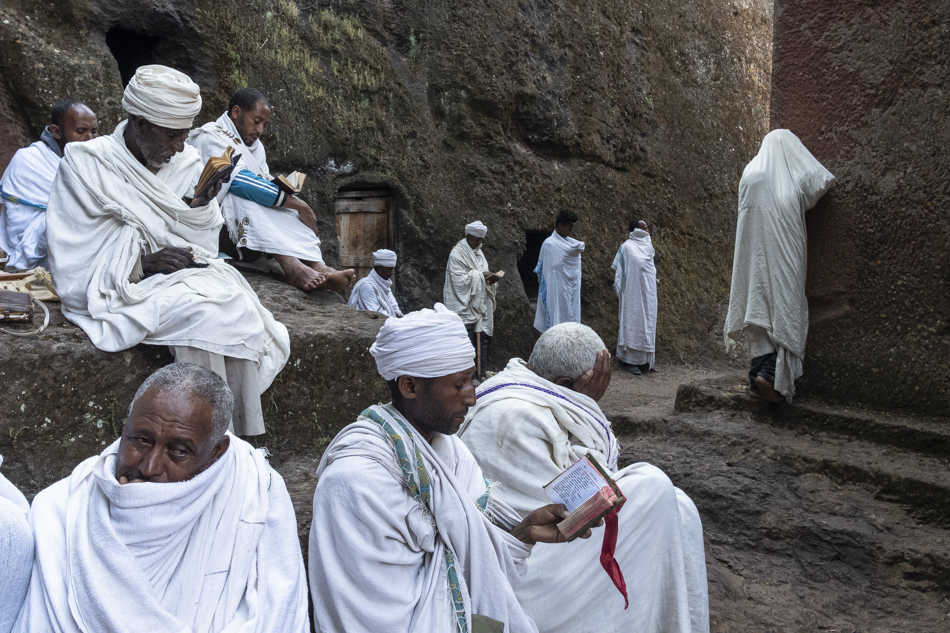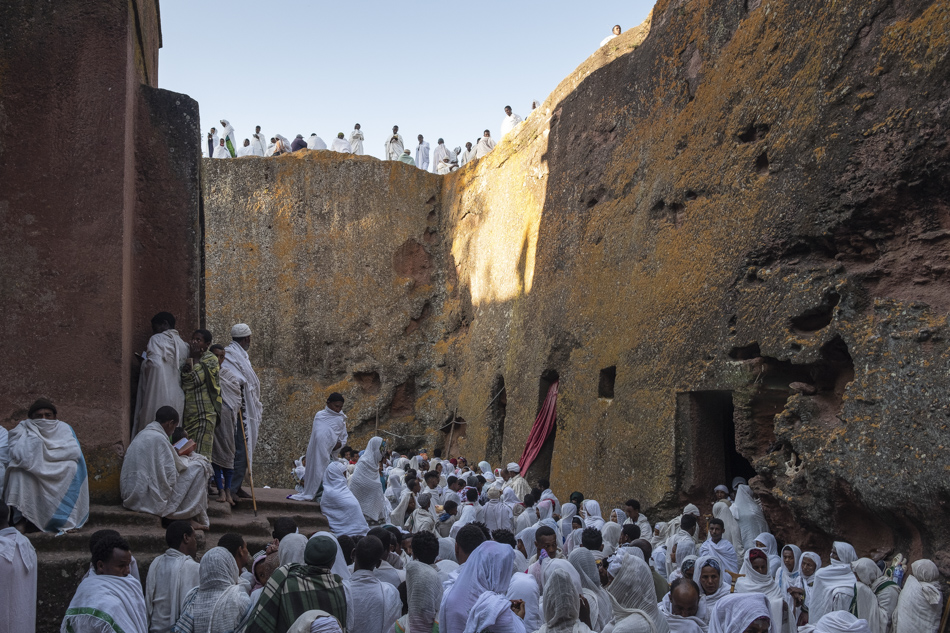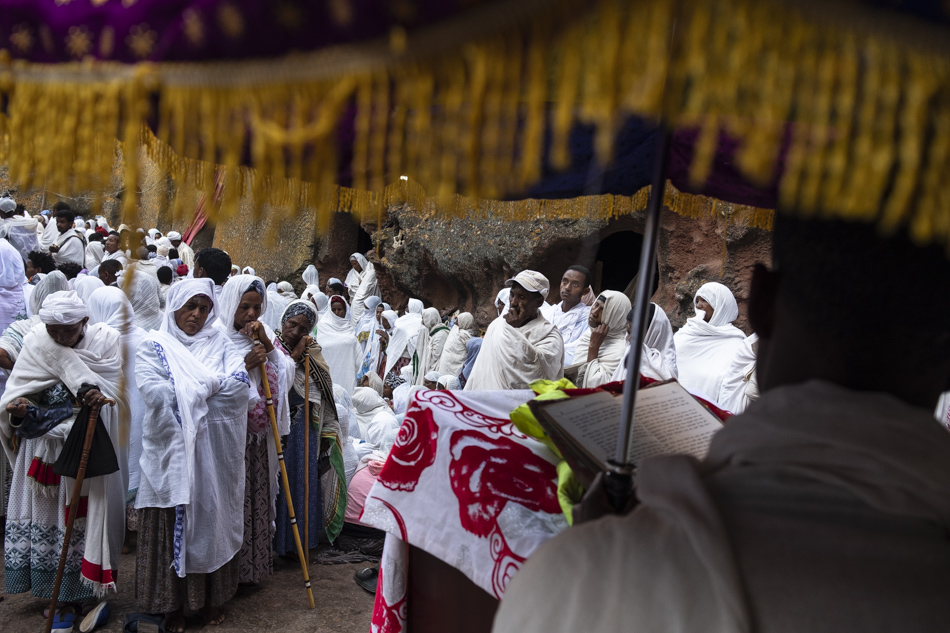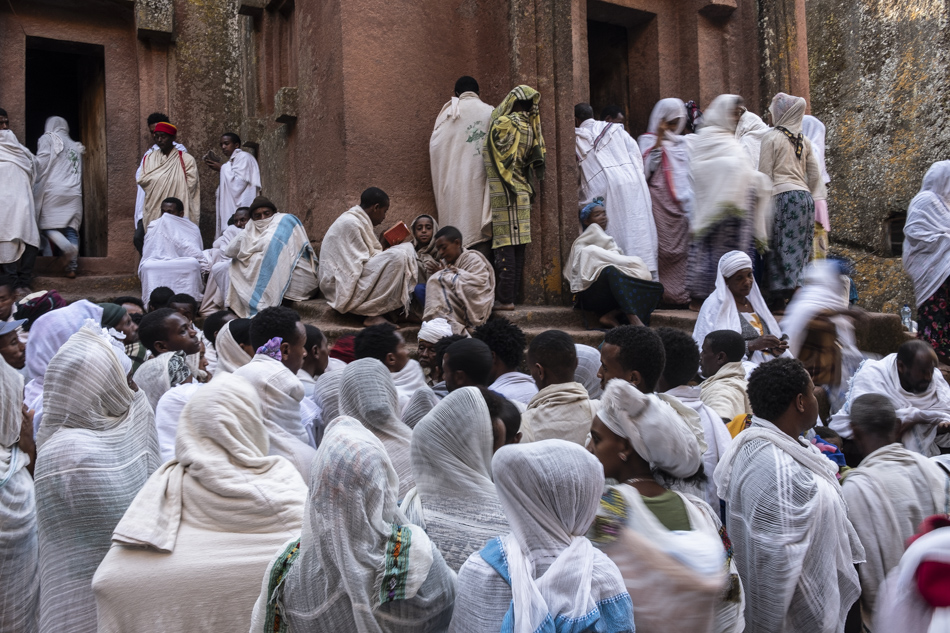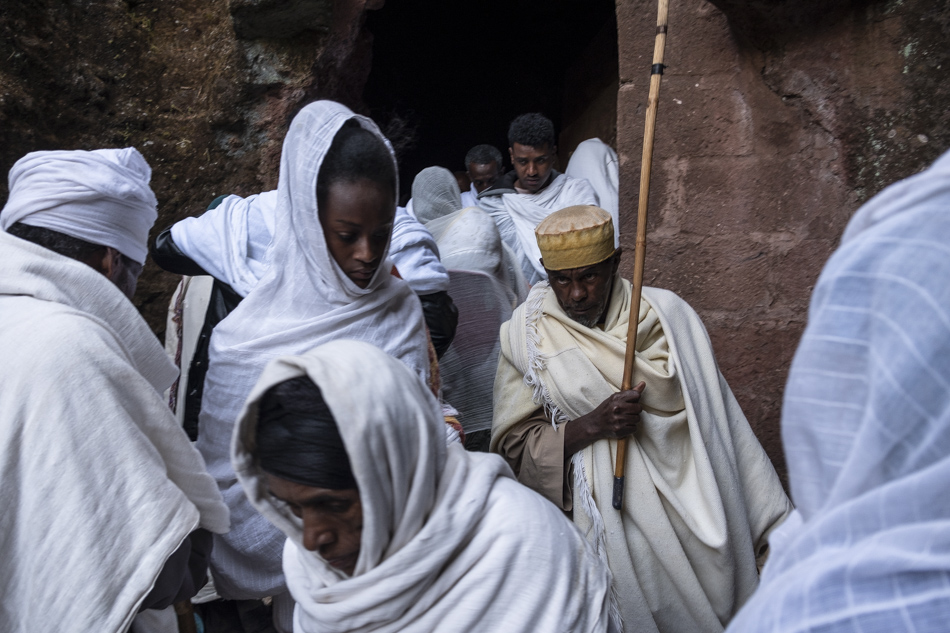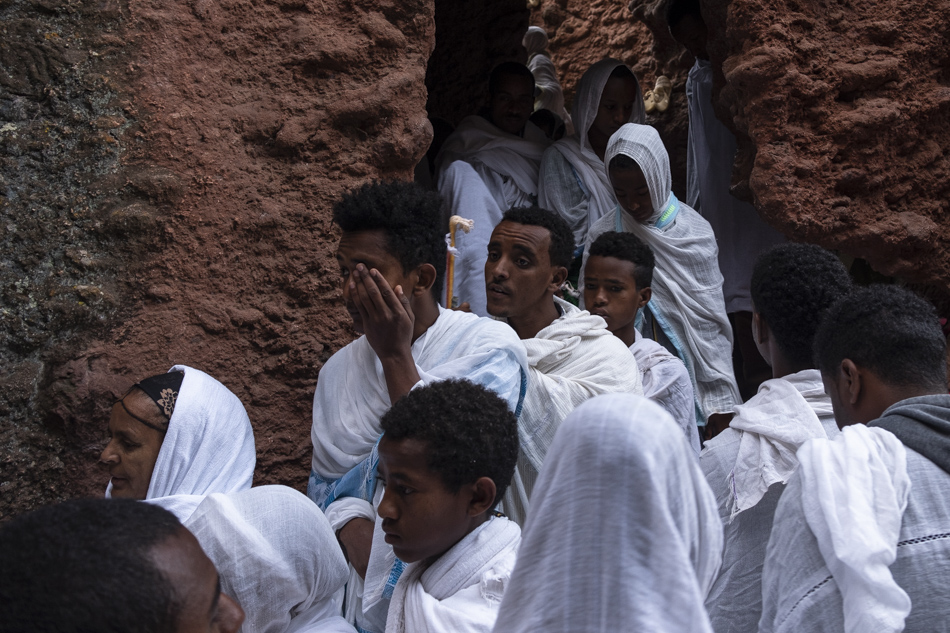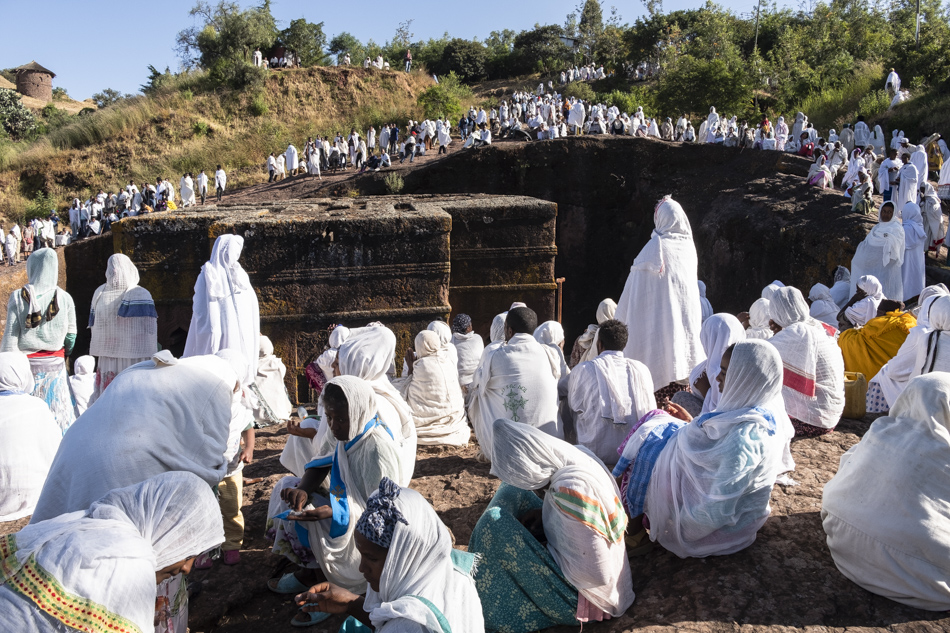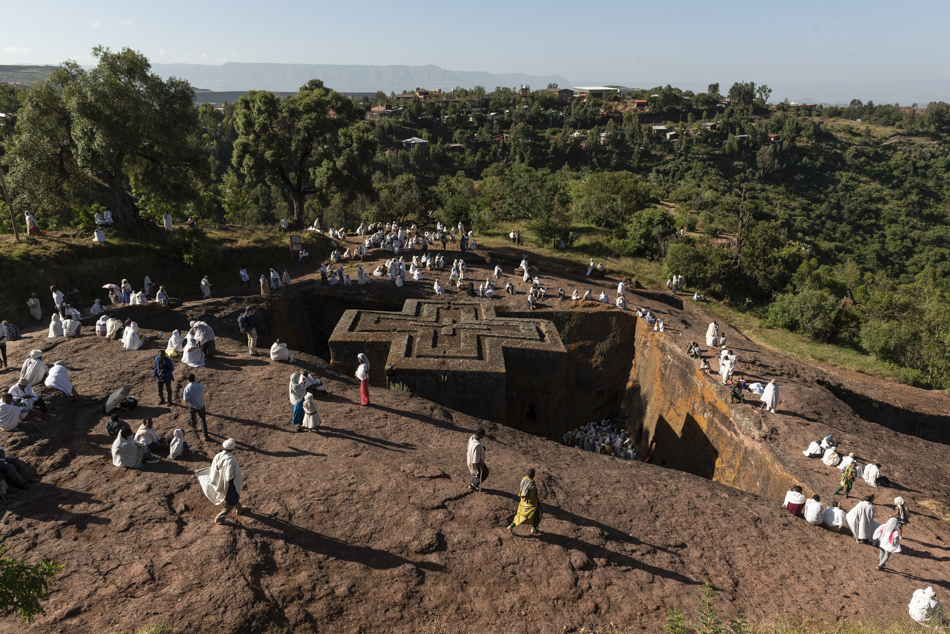 Thanks to our tour guide in Lalibela, Hailemariam Wubet (link to facebook page)