Looking for old craft places in Belgrade, I have passed by this little watch repair shop located in Stari Grad.
Petar Pavic, an expert in the art of repairing old mechanical watches, is the 3rd generation running this business having decided to take on the tradition started by his grandfather in 1948. He currently works with his mother, not present at the moment of our visit, who offers a complete watch restoration.
When I was invited behind the counter, my attention was caught by the amount of watches, small parts, working tool and cards scattered on the table. Petar, indeed, feels very comfortable in his own working environment, as he remembers where to find things and the content of each little container and drawer.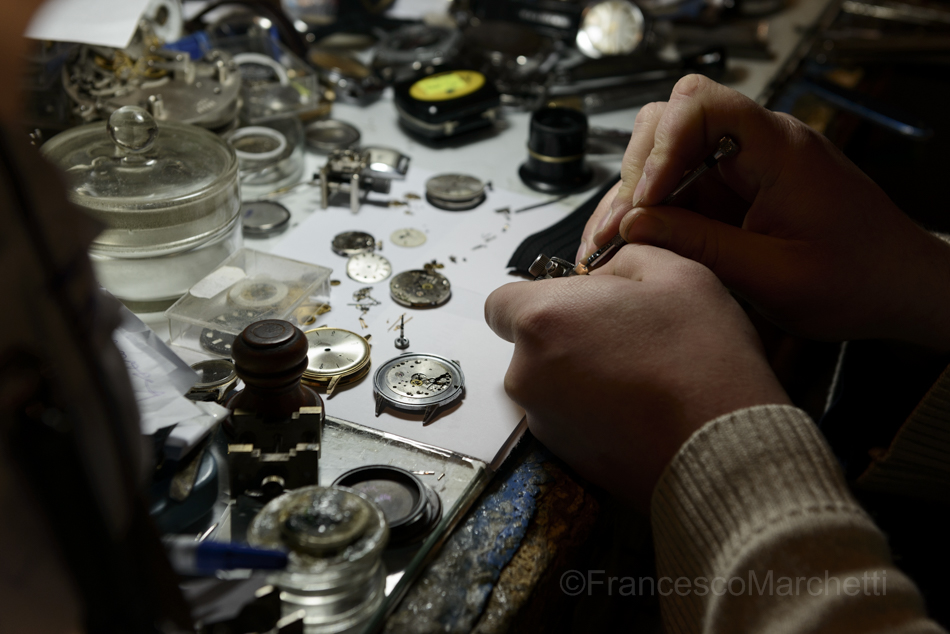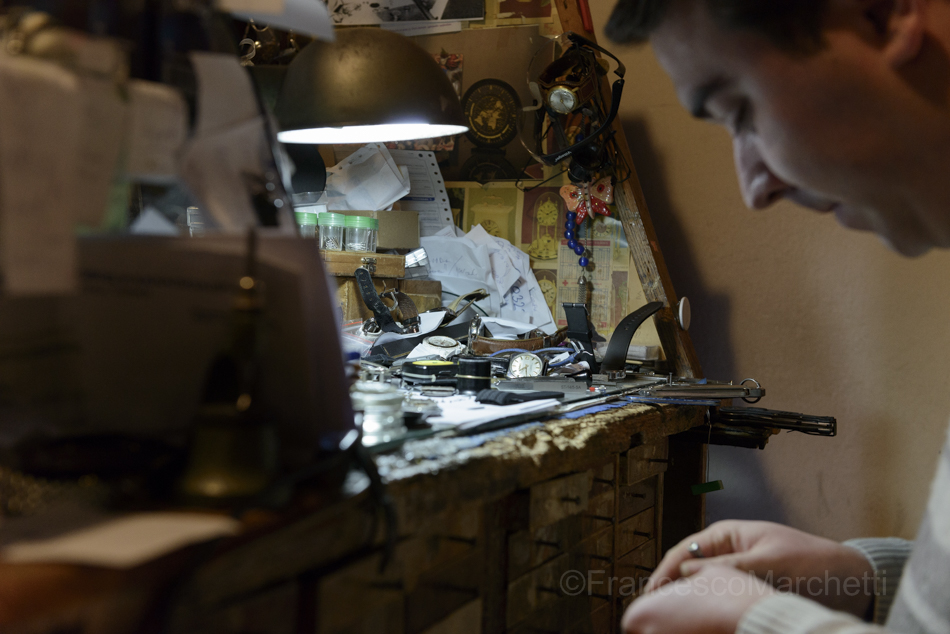 During the short time I have spent in the shop, there was a constant stream of customers from all generations, and Petar's approach to work was very responsive and rapid.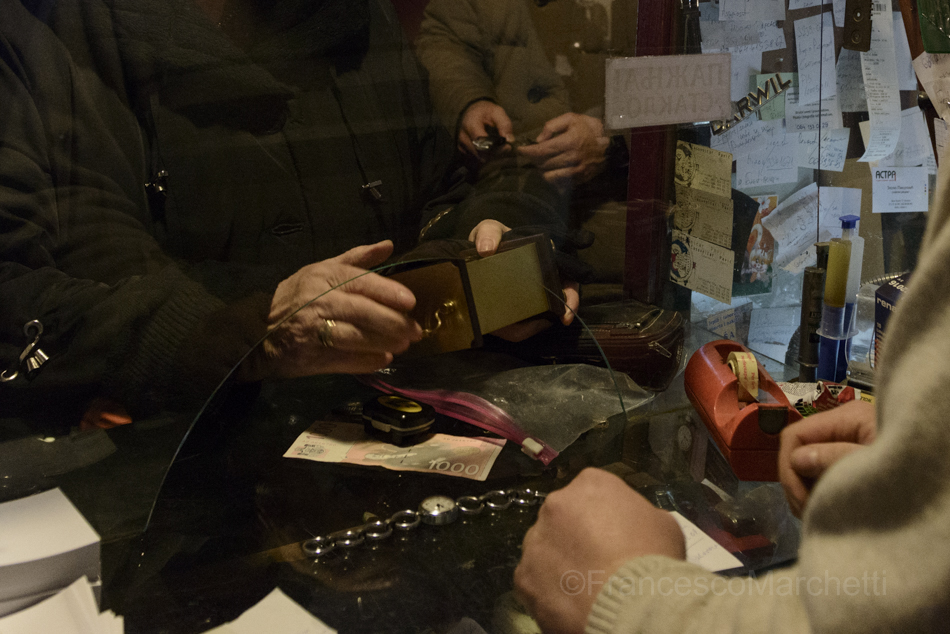 Not only Petar is equipped to repair almost any type of mechanical watch, but he also creates the tools to make parts he needs to fix vintage and rare pieces. Some of the oldest watches he repaired were a 220 years old and made in the Netherlands, a 150 years old satin wall clock, Russian "Zvezda" from the 2nd Word War. Wall and standing clocks are another of Petar's passion, and he has some examples of "Gustav Becker" clocks from 1865. These days he finds very interesting the "Junghans" German clocks, often seen in Belgrade. Junghans, once a dominant force, was producing 100 clocks per day in 1870 and in 1903 was the largest clock maker in the world. In 1930, "Gustav Becker" a successful German clock maker well known in Paris, Sydney, Berlin and Amsterdam, merged with Junghans.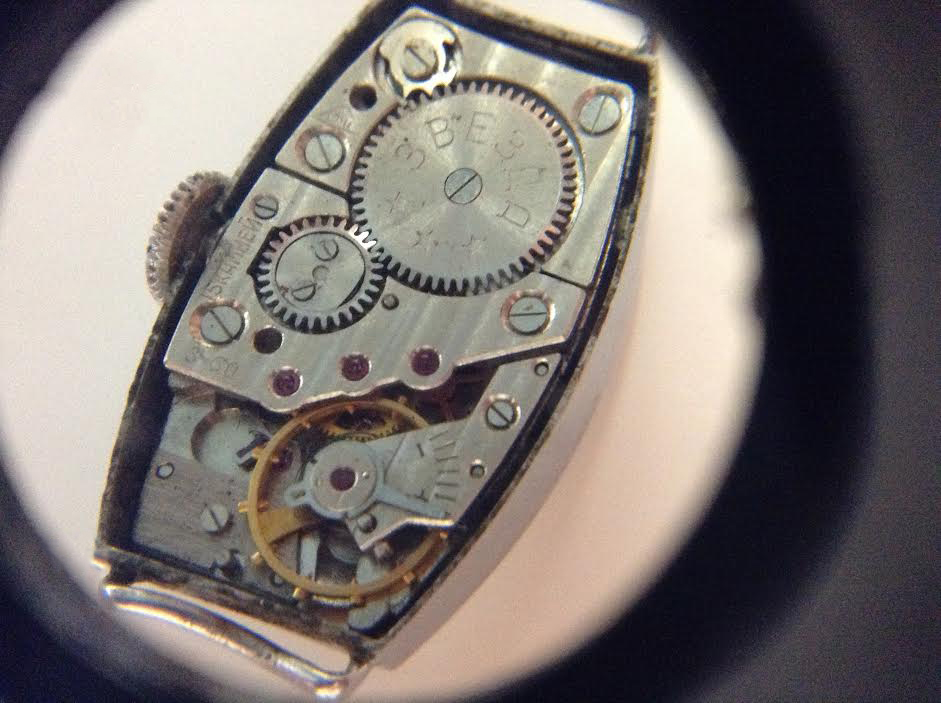 Image above courtesy of Petar Pavic, a Zvezda watch inside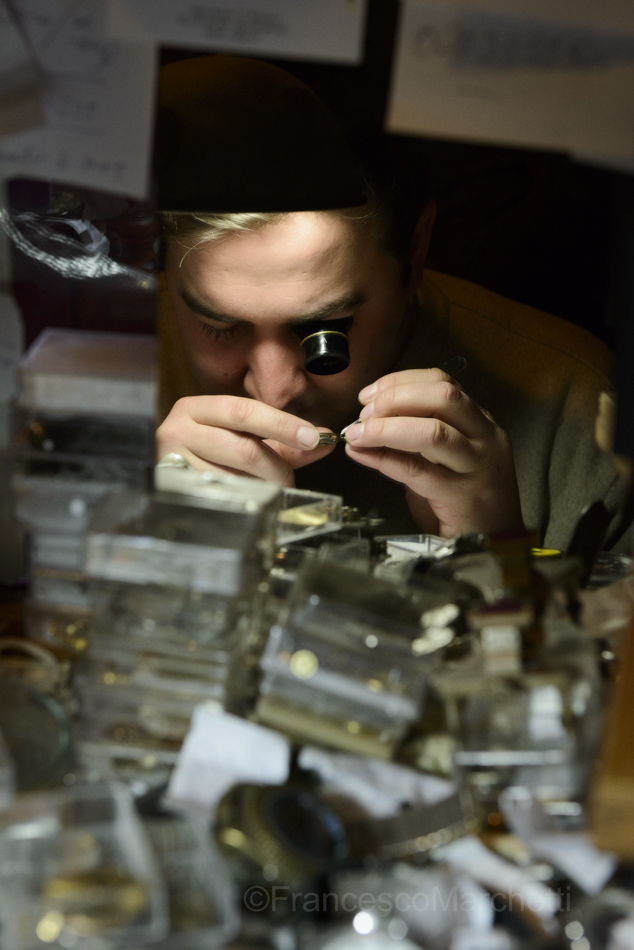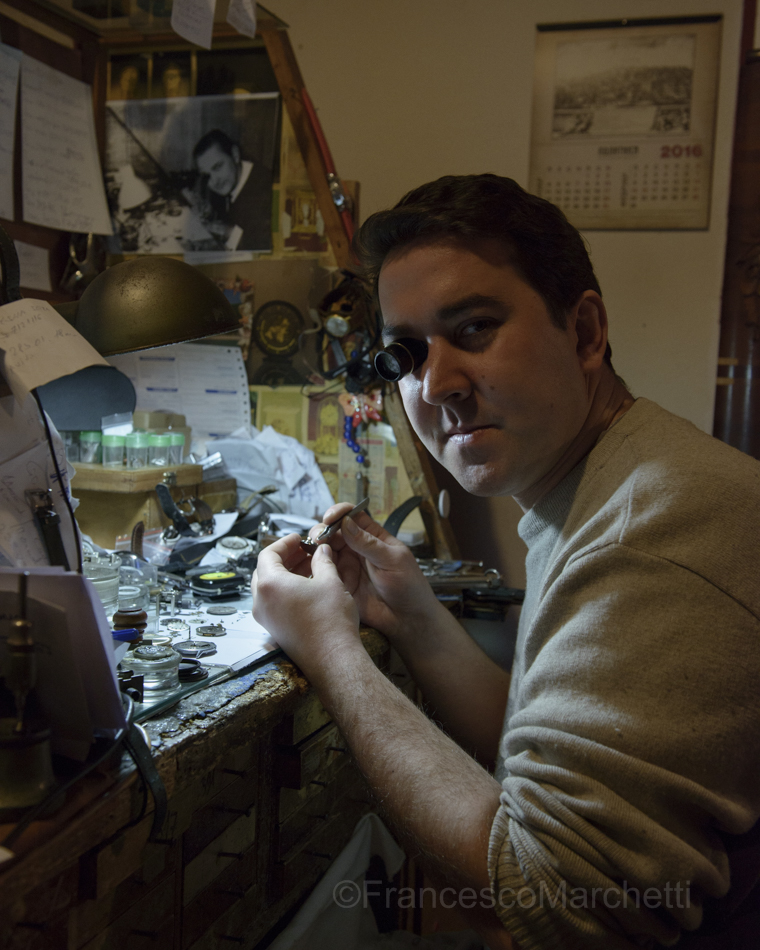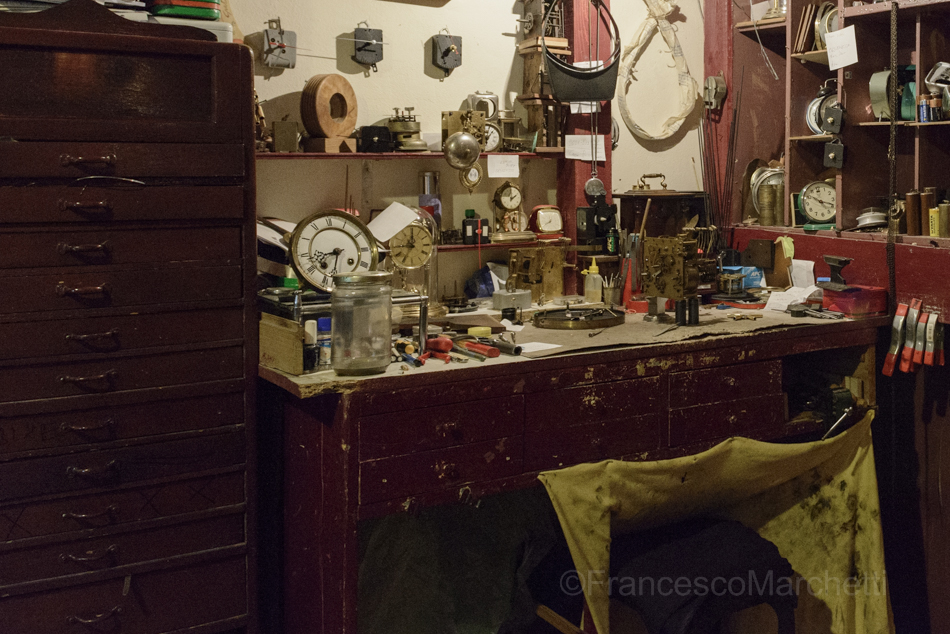 Watch restauration demands a far more intimate knowledge of the techniques used in traditional horology, and a greater experience in the aesthetic and mechanical design used.
I learnt that nowadays it is not easy to come by a school that teaches the skills needed to repair watches, as it is cheaper to replace the all faulty part rather than fix it. This makes Petar's job more unique and hard to learn, and makes his dedication and passion to this craft another example where traditional skills, knowledge and passion are transmitted across generation.
Časovničar Pavić,12a Cetinjska, Stari Grad, Beolgrade, Serbia
Francesco