Another great discovery in the heart of Belgrade, located in Gospodar Jevremova 63, Dorcol.
A family own boutique bookbinder (Knjigovezac), run by Dusan and his father Svetislav, offering traditional and contemporary bookbinding, preservation and conservation of printed material and box making. They use only mechanical machines, some over 100 years old which require minimal maintenance.
Svetislav took over this shop in 2003 from the previous owner, and we know that the business existed at this location from 1914, as an old receipt was recently brought by a customer.
Svetislav has a vast experience with conservation of manuscripts having worked for the University Library "Svetozar Markovic" and the National Library, and he was awarded in 2005 as best bookbinder by The Belgrade City Library.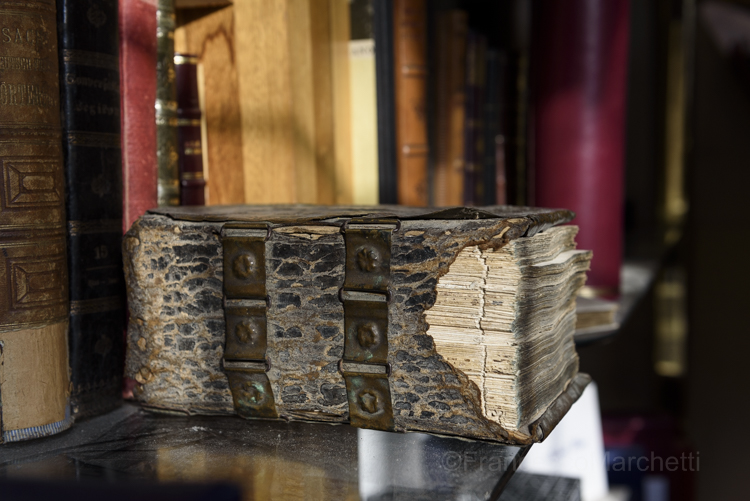 Slovakian book from 1861
He made bespoke tools to create leather binding for Serbian Cyrillic books from the 12th to 19th century, and uses his graphical skills to create templates for the book engraving in order to preserve precious collections.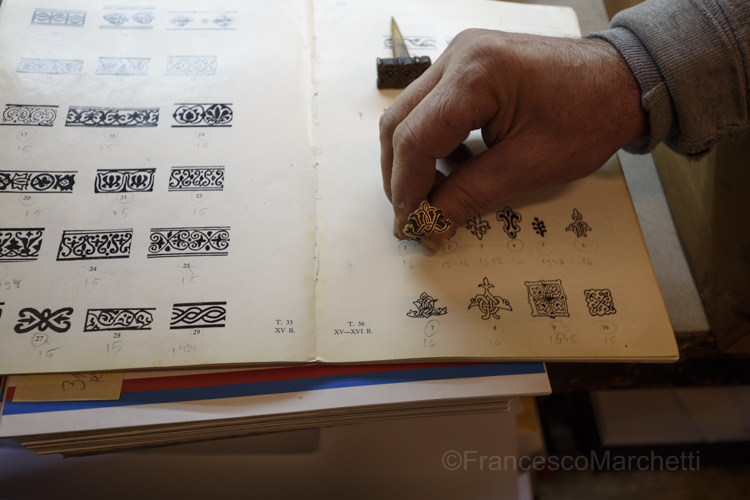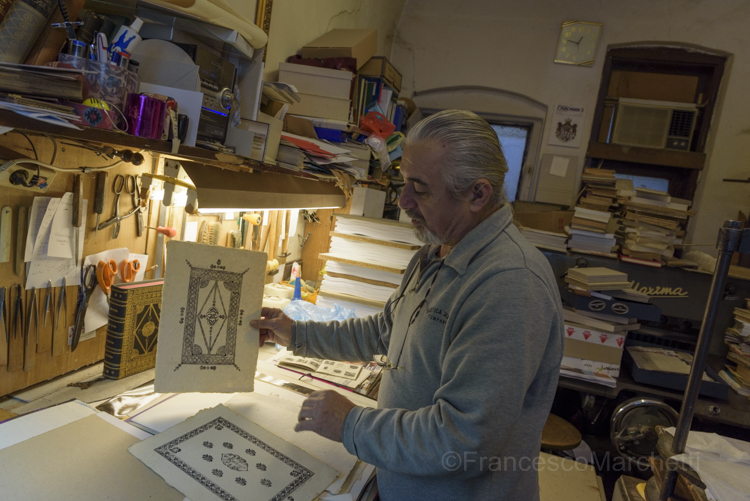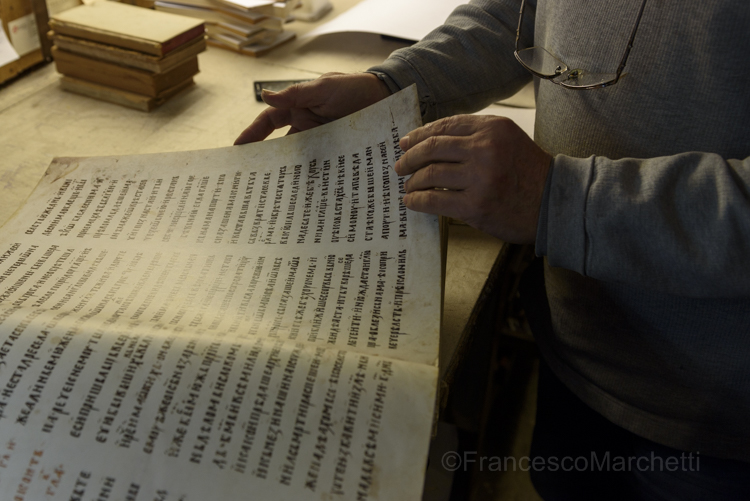 The reproduction of 12th century Serbian manuscript
Dusan and Svetislav had a number of important commissions such as the leather binding of "The Mountain Wreath" book and its box, a masterpiece of Montenegrin literature, written by poet Petar II Petrović-Njegoš.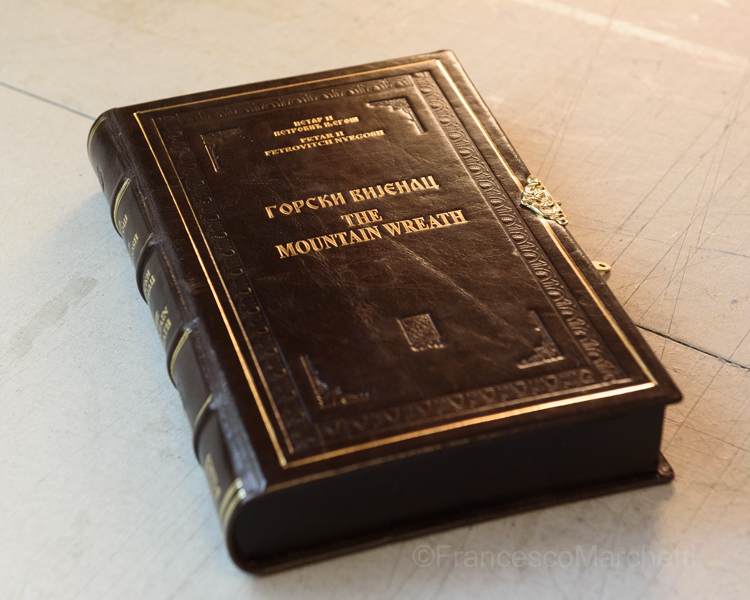 This is only a small part of the craft and art skills, as they are constantly requested to produce beautiful leather cases by embassies and private customers. Part of their work are cases for swords for various Head of States.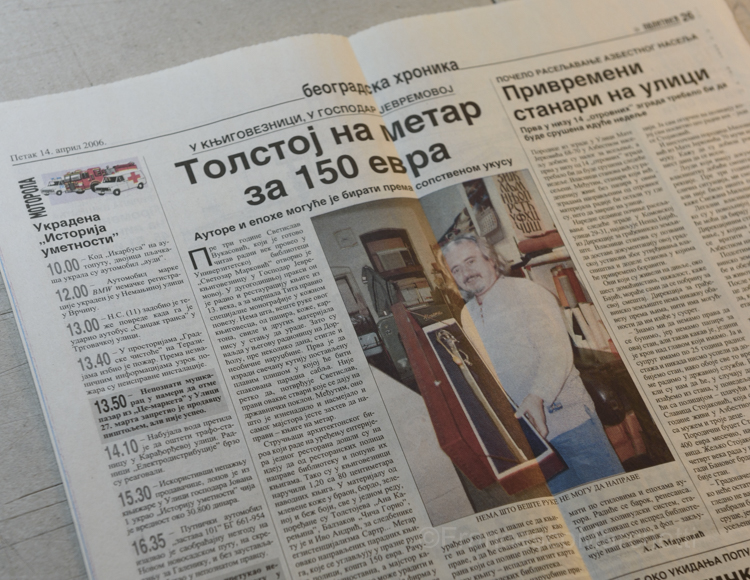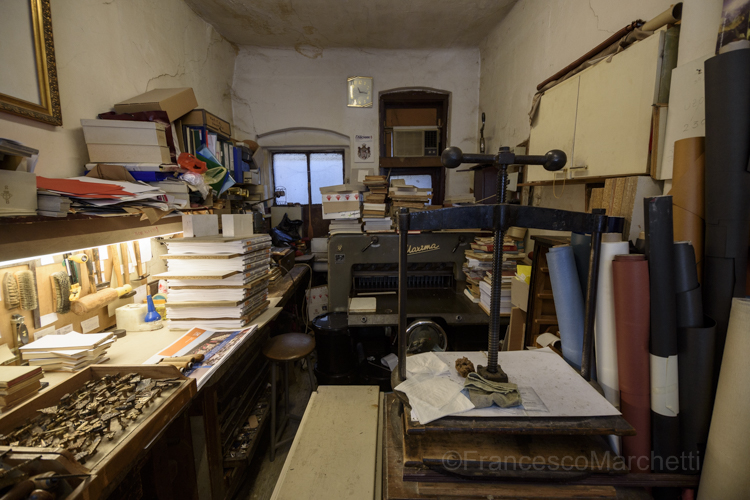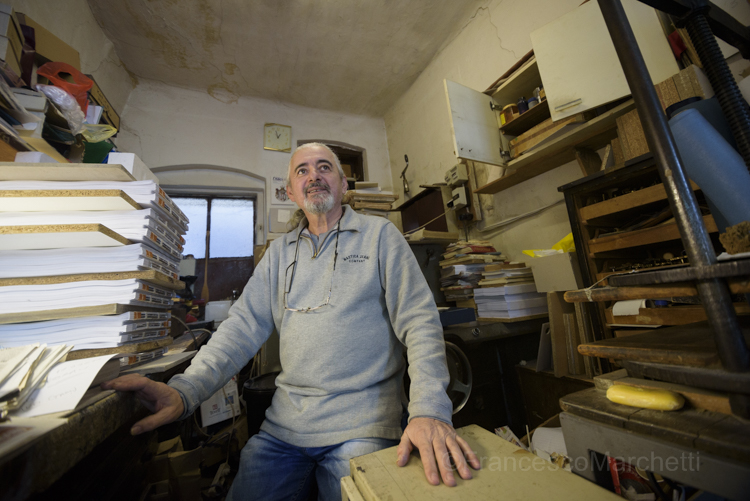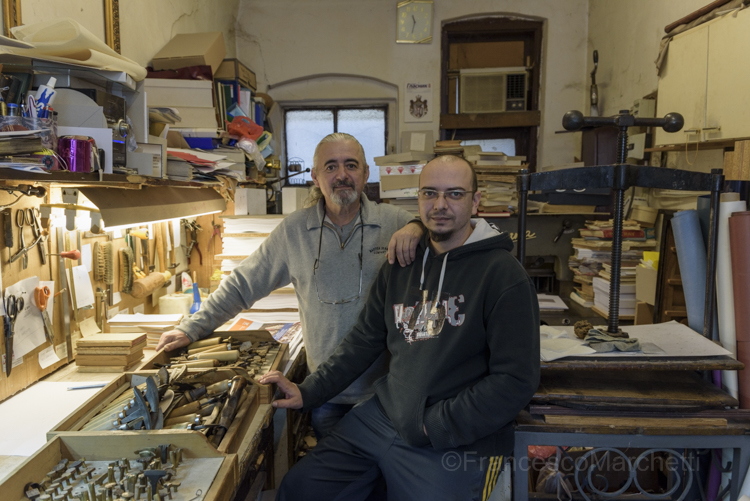 I was fascinated by this traditional craft because of its importance in preserving the heritage, and I was delighted to see the traditional skills and knowledge being passes from father to son.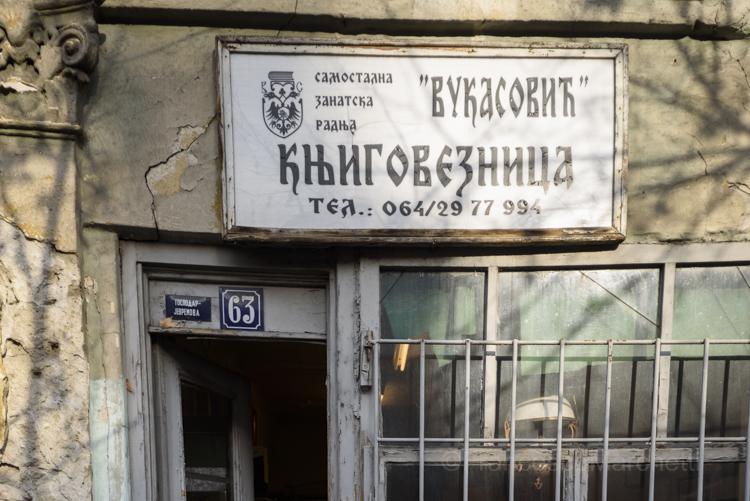 KNJIGOVEZNICA VUKASOVIC ,Gospodar Jevremova 63, Dorcol, Belgrade, Serbia
Francesco