Good news from the Paris Photo Prize 2020.
My submission series "Soho Nights" has been awarded with a bronze medal in the "Street Photography" category.
link to the series: https://px3.fr/winners/px3/2020/11560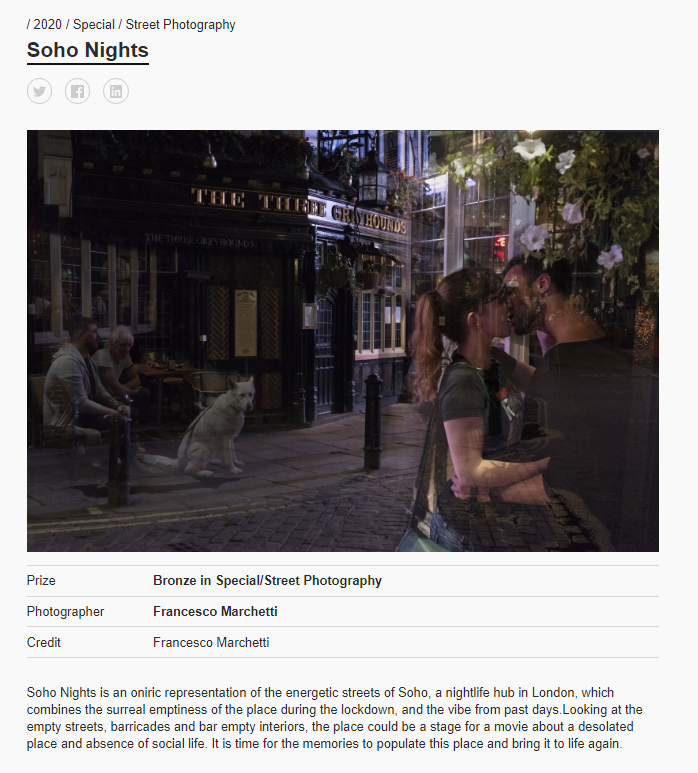 I am also very fond of another submission "Venice Secrets" which has been awarded an honorable mention in the Press/General News category.

link to the series: https://px3.fr/winners/hm/2020/1-95200-20/