During the last visit to Serbia we have decided to explore smaller monasteries between the town of Cacak, Krajevo and Ivanjica. These monasteries are usually reachable driving on mountain off road and, compared to the major ones (some of them part of UNESCO), offer a warm hospitality by the local monks or sisters, curious about tourists and always keen to share home-made cakes with coffee or liquors. A far more enriching experience compared to the guided and less personal tours offered by the well-known sites.
This is the monastery of Kovilje, a female monastery since 2010, located nearby the village of Bratjevo, and reachable driving on a dirt road for about 8 km, very steep and muddy at this time of the year. It is well hidden in the forest and the sisters fund the monastery through the sale of wood.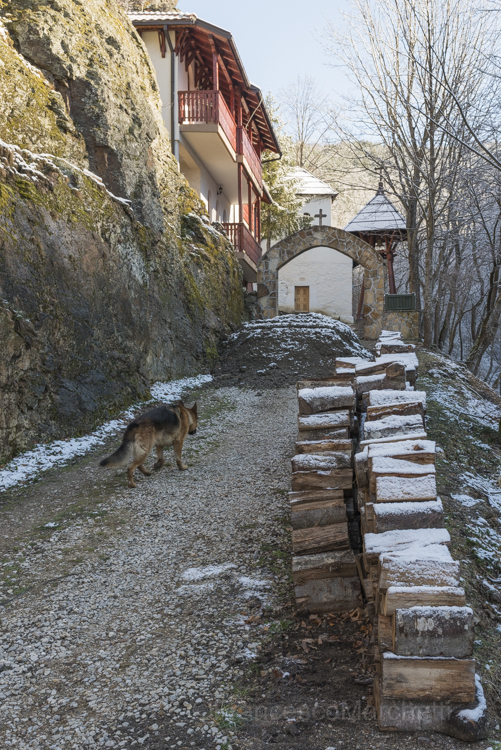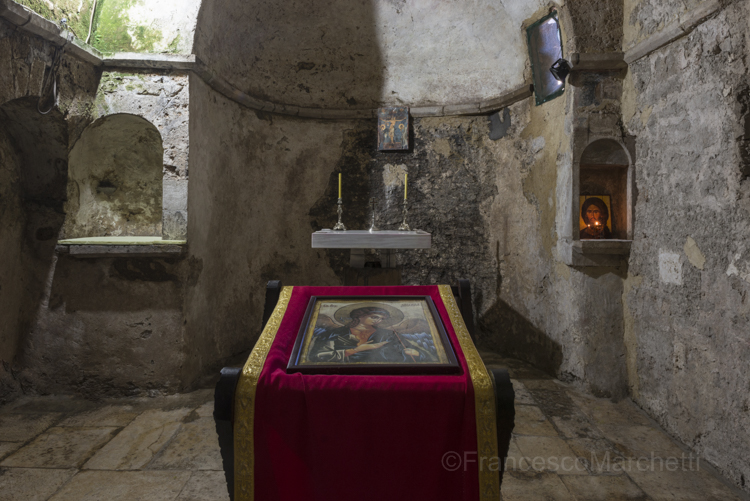 I was given permission to photograph the beautiful interiors, adorned with frescoes approximately a thousand years old.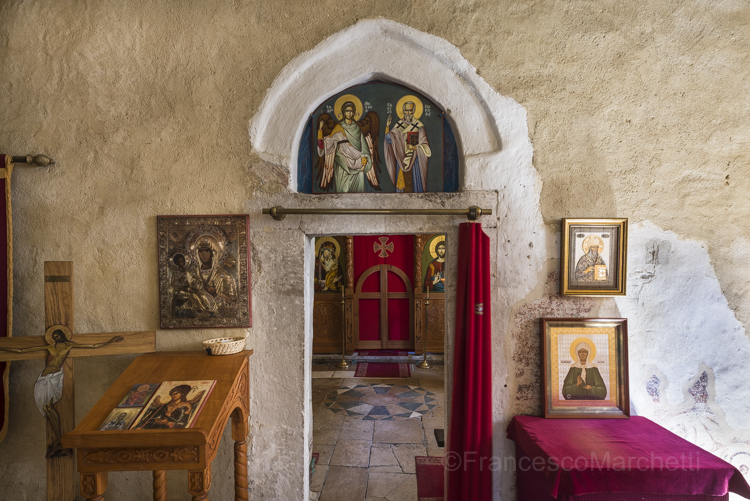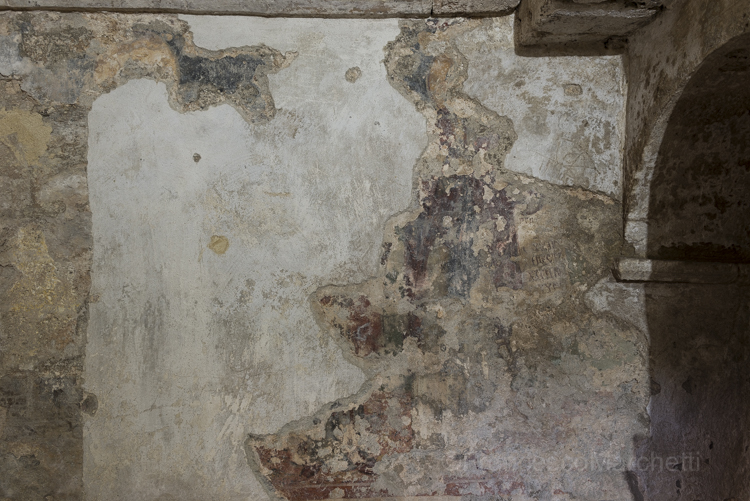 Even more interesting is how the visits to this monastery led me to discover the whole area around Ivanjica.
Having rented a city car unsuitable for these countryside roads, we stopped in the village of Bratljevo to find some locals to take us to the monastery. However, because of adverse weather condition and sudden snow it was not possible to drive. We decided to extend our stay and use the opportunity to explore the village and surrounding fields.
For those who are not familiar with this part of the world, the whole region around Ivanjica is a major hub for the raspberries production, and Ivanjica is hosting an important meeting to create an association of raspberries growers in Serbia. In fact, this region produces one fifth of the whole Serbian production.
In summer, family of workers from different regions will convene to these fields to pick up the raspberries which will be exported to various European locations. It is a critical business and good source of income for an area that has seen many factories closing in the last few years, and increased unemployment. For some people this is the main activity, for others an additional income to rely on. Workers are offered food, accommodation and a modest pay by the field owners.
At this time of the year, fields are being prepared before the season starts, and we have met some of the locals.
This is Radenko, a man behind the creation of the association of raspberries growers.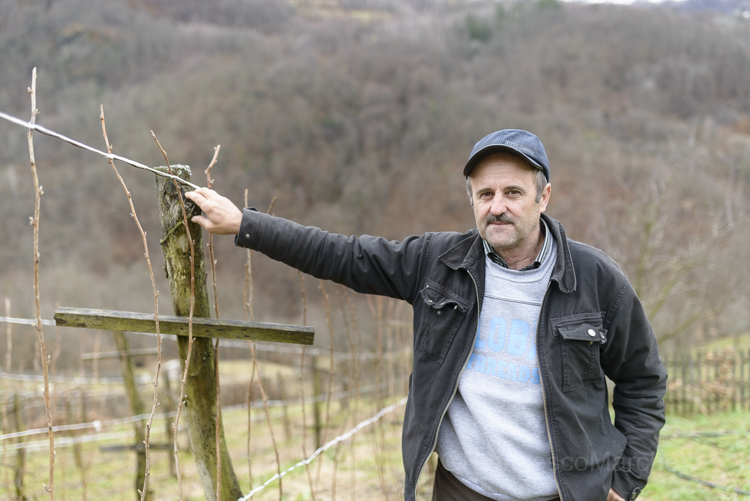 He invites us to see his fields, and we could not leave without having lunch at his place where we met the whole family. His mother was happy to be photographed too.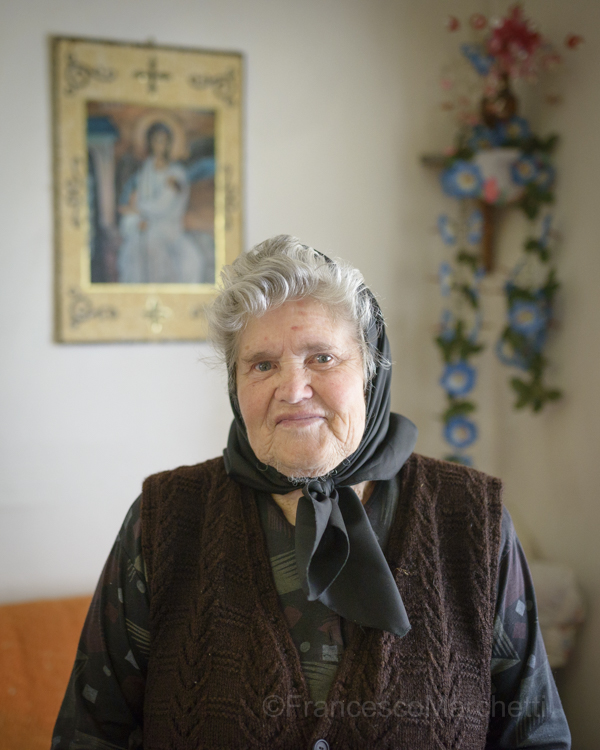 Brothers Adam and Miloje, keep a wonderful clean and tidy household.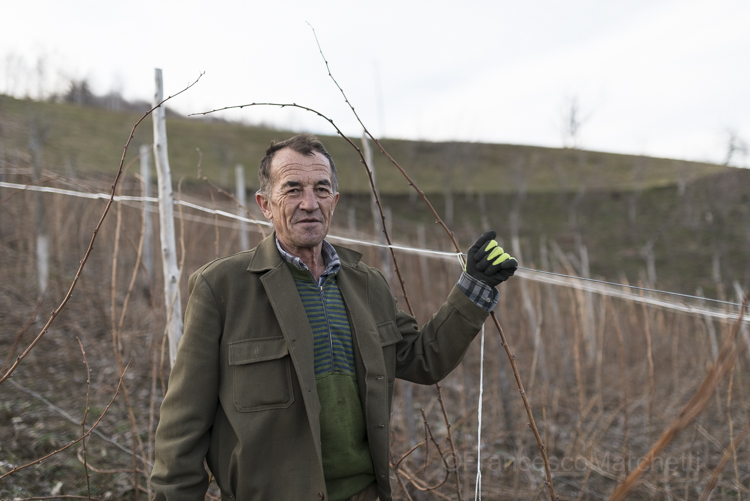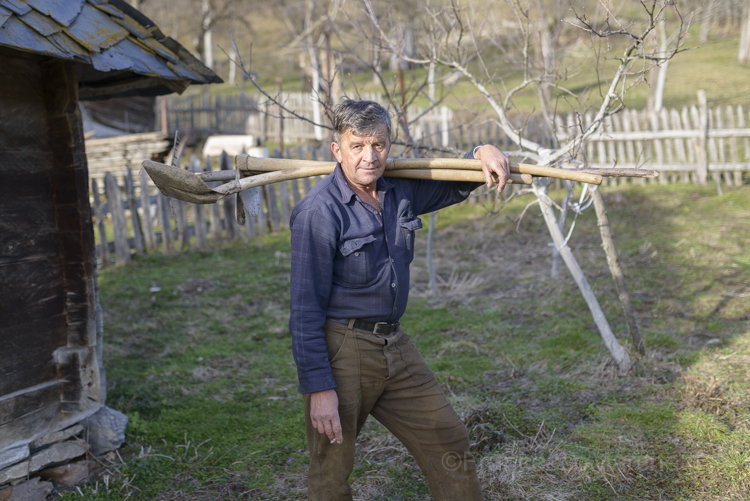 Miloje invited us to have coffee and rakija with him. He talks about young generation not willing to live in these remote villages, hence there are quite a few single men around.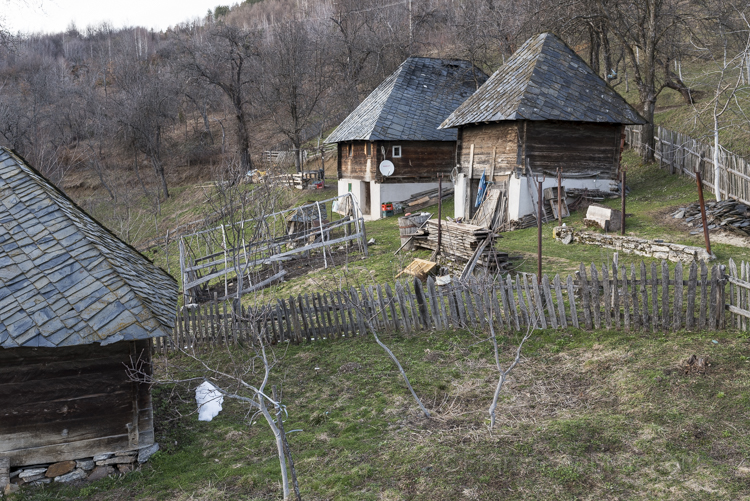 Another raspberry grower was keen for me to take his portrait in the field.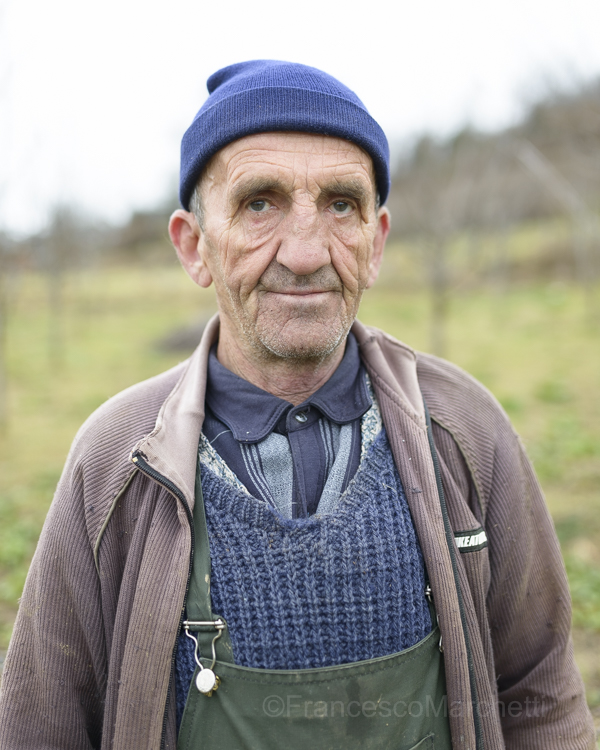 An interesting aspect of this rural area are old wooden houses, called Vajati.
It is not unusual to have a number of different houses in the household, each of them serving a different purpose such as being the main accomodation, keeping the animals or cheeses and kajmak.
I come across this old group of wooden houses, still used as intended as the farmer moved to newly built house which offers more confort.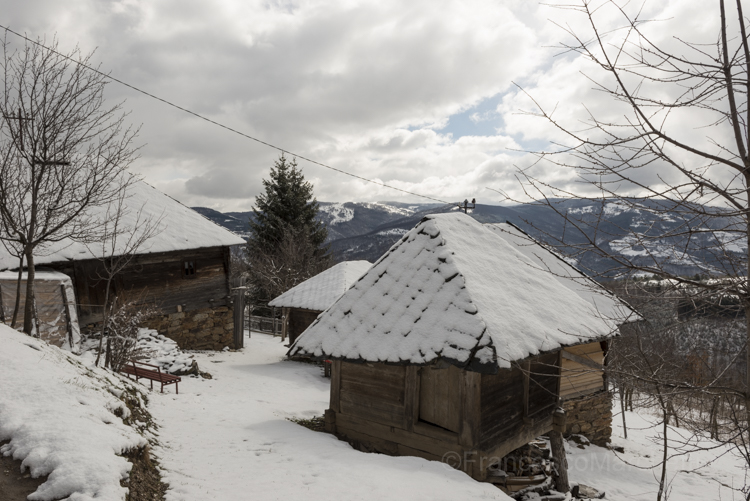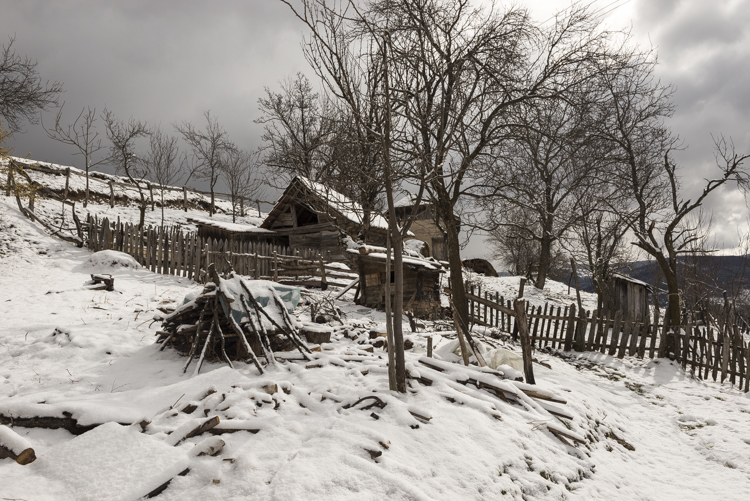 Another feature of these houses is that they have an entry door on both sides. This was to allow more escape routes during the enemy invasion.
Some interiors still keep original furniture, like this old bookshelf and a gas lamp from the time when they did not have electricity in the village (as late as early eighties)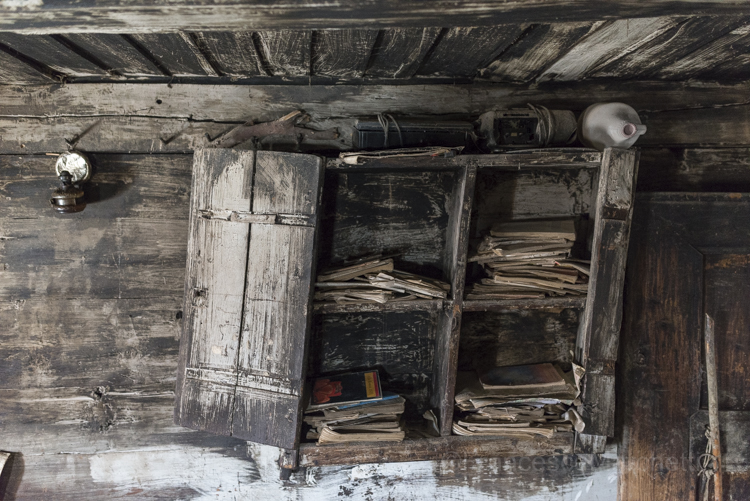 Wondering around the fields, we met Slava who welcomed us to her house.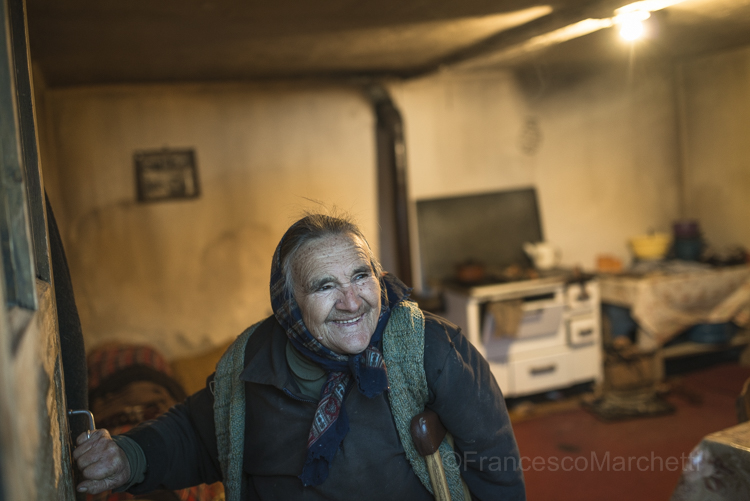 The hospitality of the people here has been overwhelming, and it has tested our tolerance to rakija. This brandy is now seen as a morning medicine 🙂
We hope to visit this region of Serbia again in summer to document the raspberry picking, and enjoy the beautiful landscapes this region has to offer.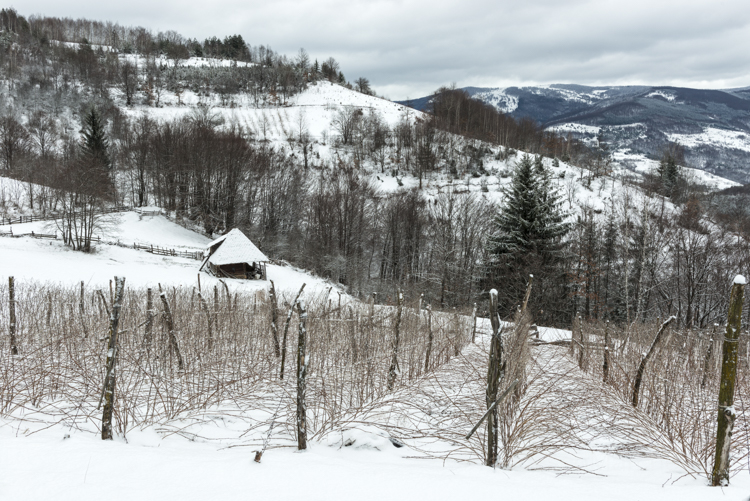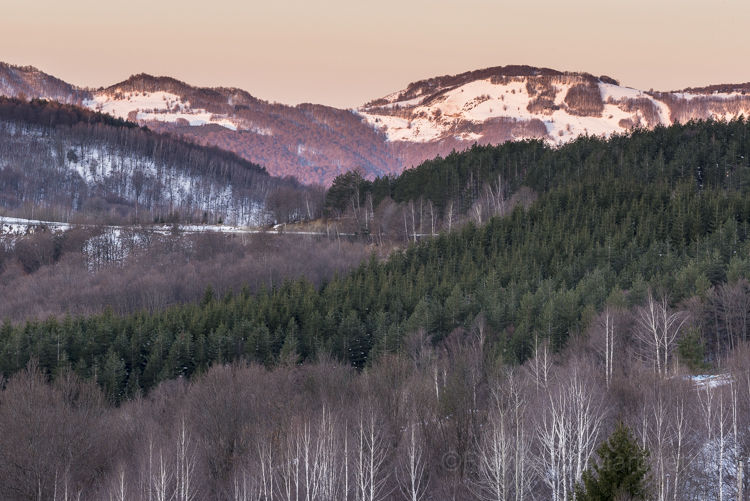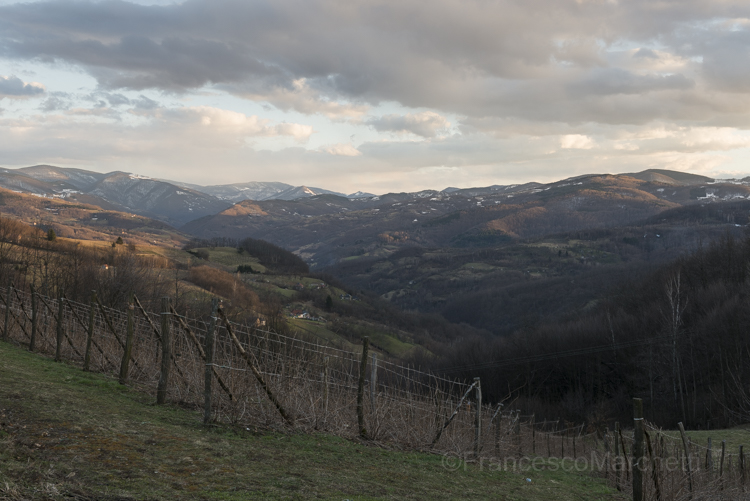 Francesco