The Shepherds Bush Market is more than hundred years old street market and historical landmark within the West London community.
Intrigued by the vibrancy and multicultural dimension of this community of traders, many of whom have been here for generations, this project examines the social history of the market through a comparison between the present and the past of the market and some long-serving traders.
The outcome from this research is diverse. On one hand, it emerges a nostalgic feeling about its best years in the 70s, 80s up to the middle 90s. On the other hand, traders welcome a renovation of the market to help rejuvenate the already vibrant and multicultural area. They hope to bring new diverse businesses and more customers.
There is a general awareness that a collective effort from the community and other parties involved is needed to protect the cultural heritage of the market, quite unique with its long social history.
Ultimately my research makes me wonder, on a more abstract level, how, or whether, historical landmarks could coexist with gentrification and other changes in the consumer world.
For this project, I have asked the people portrayed to let me have an old photograph of them made at the market, in order to compare "Now and Then". Old photographs, either from the traders or from the archive, are displayed on the right hand side.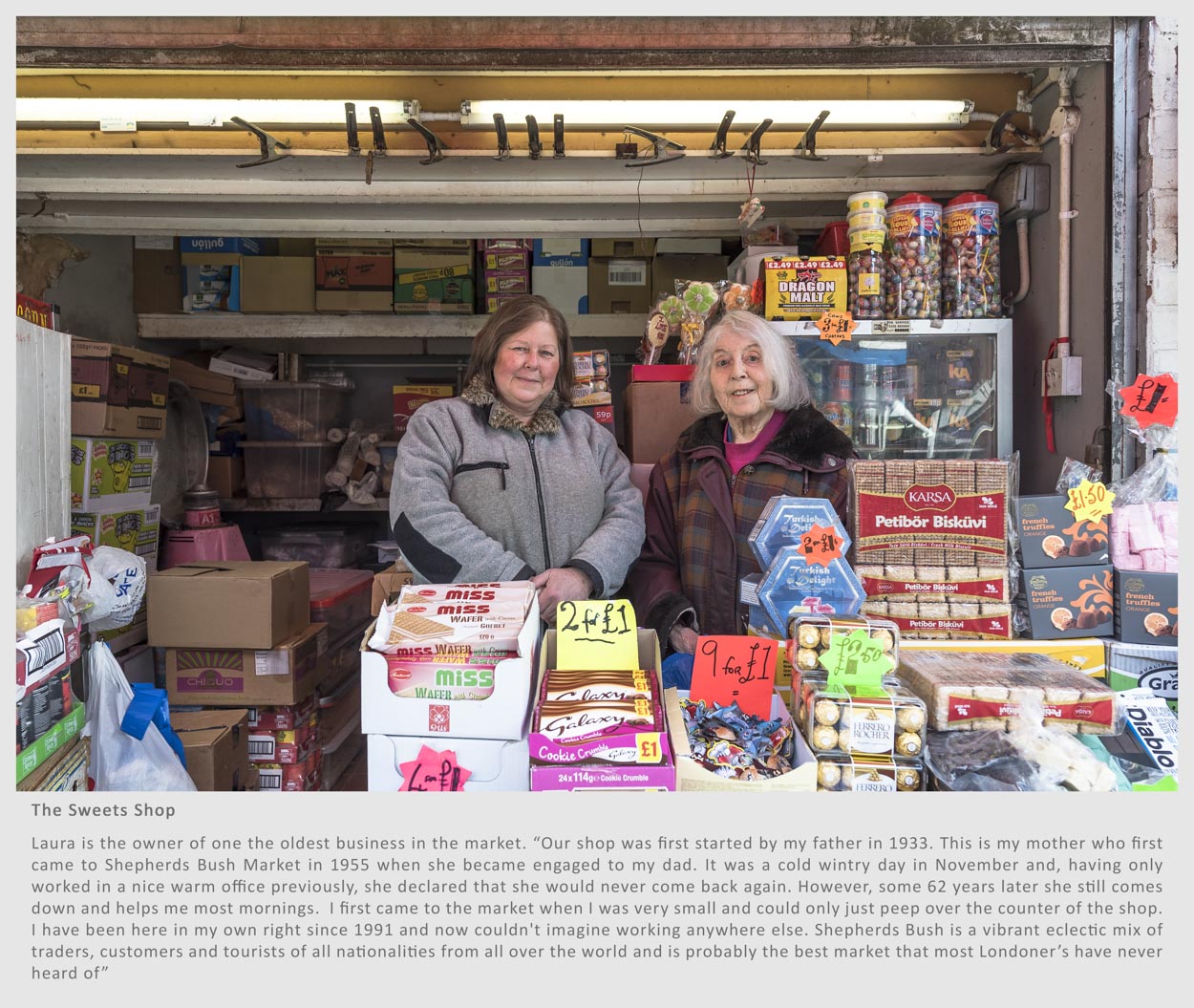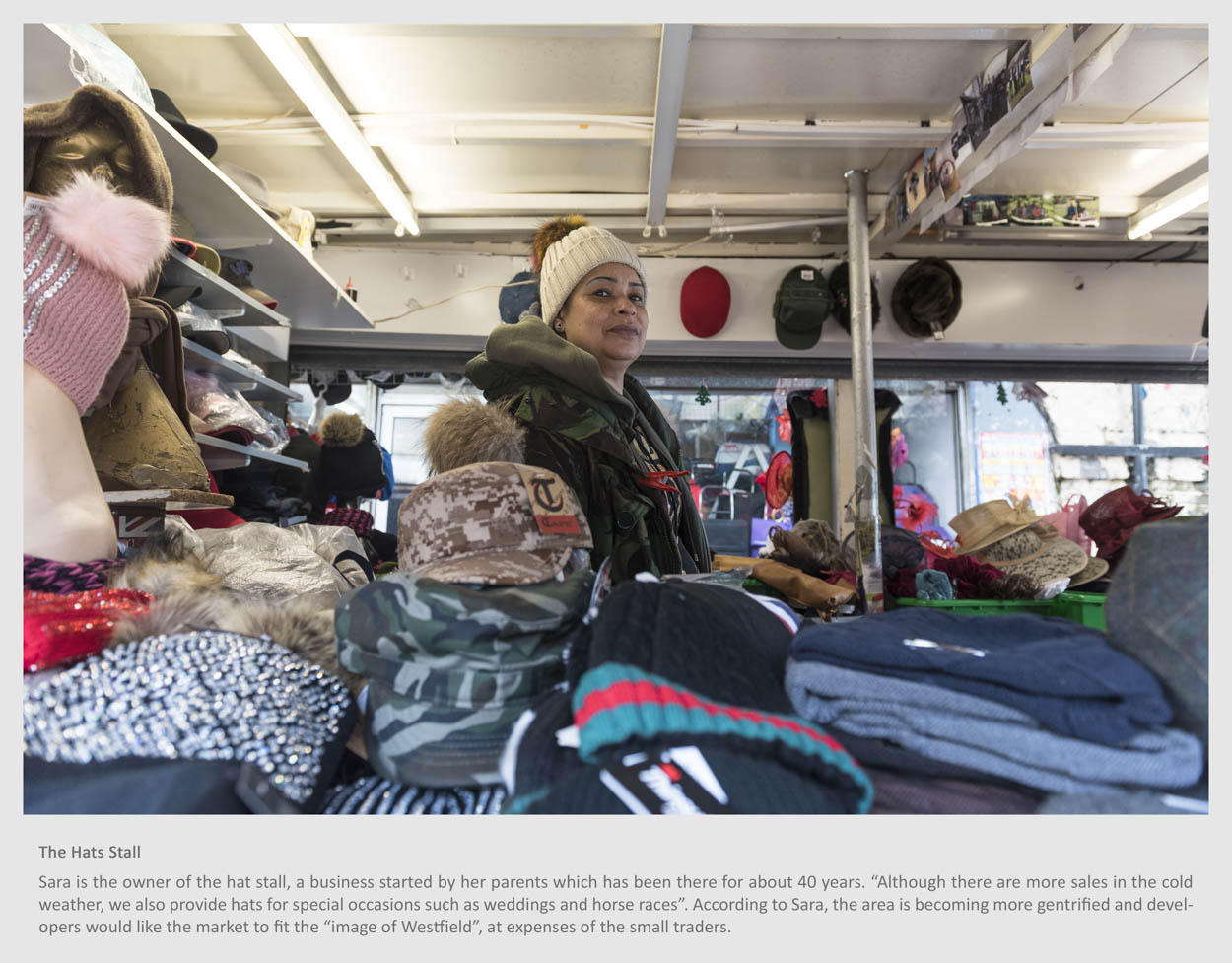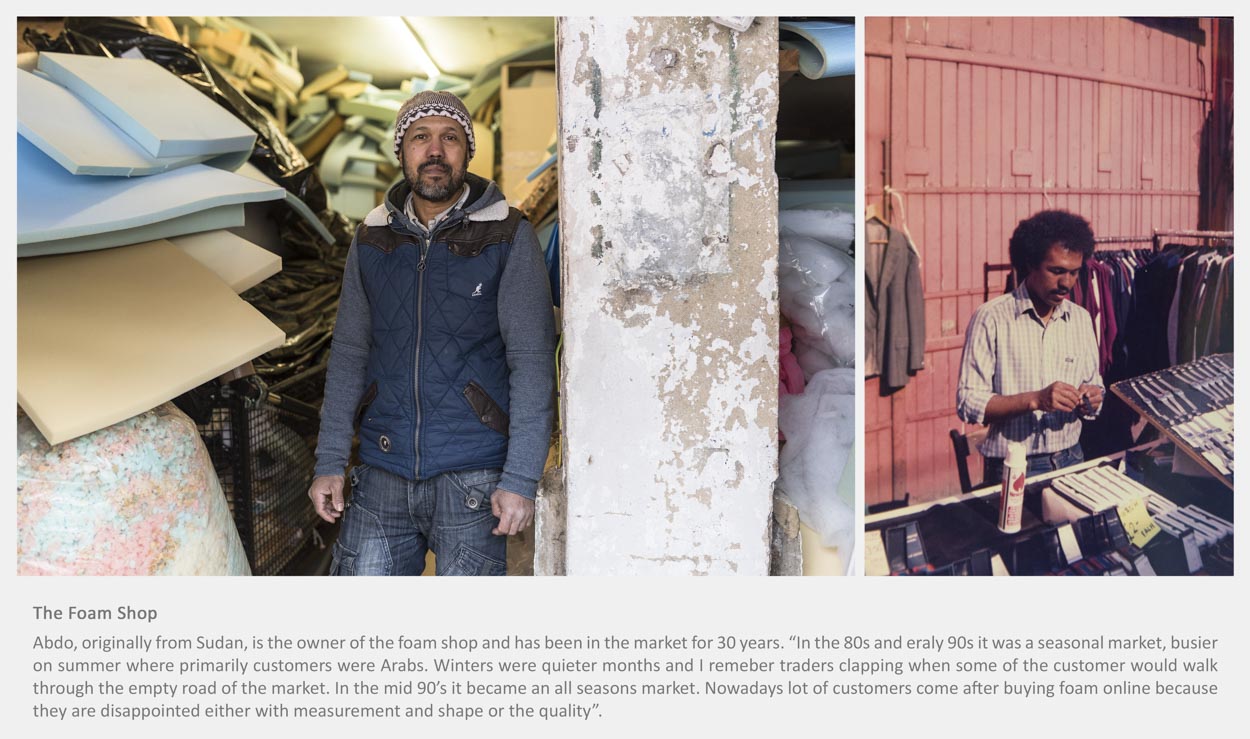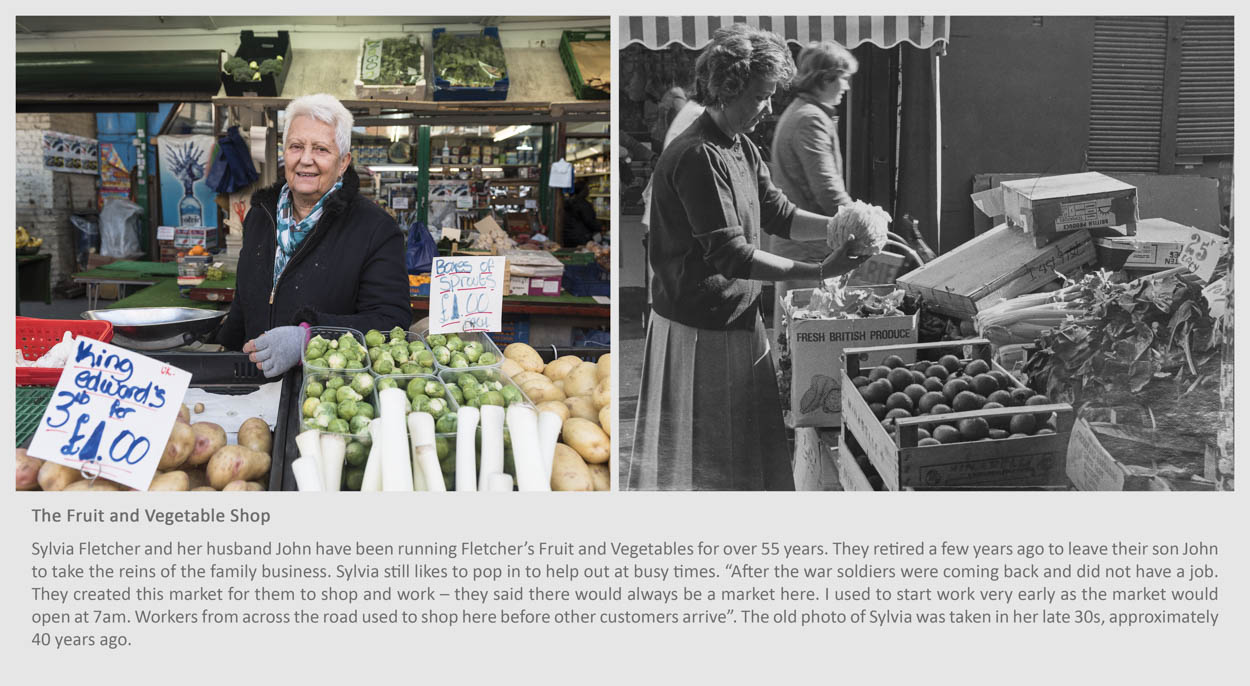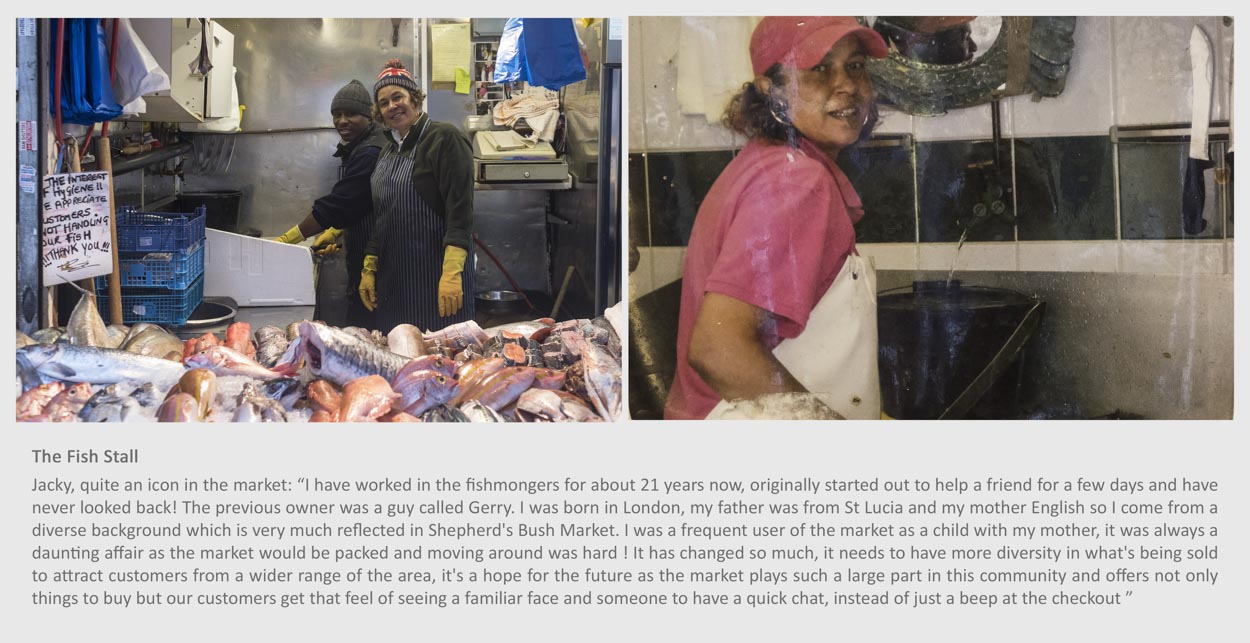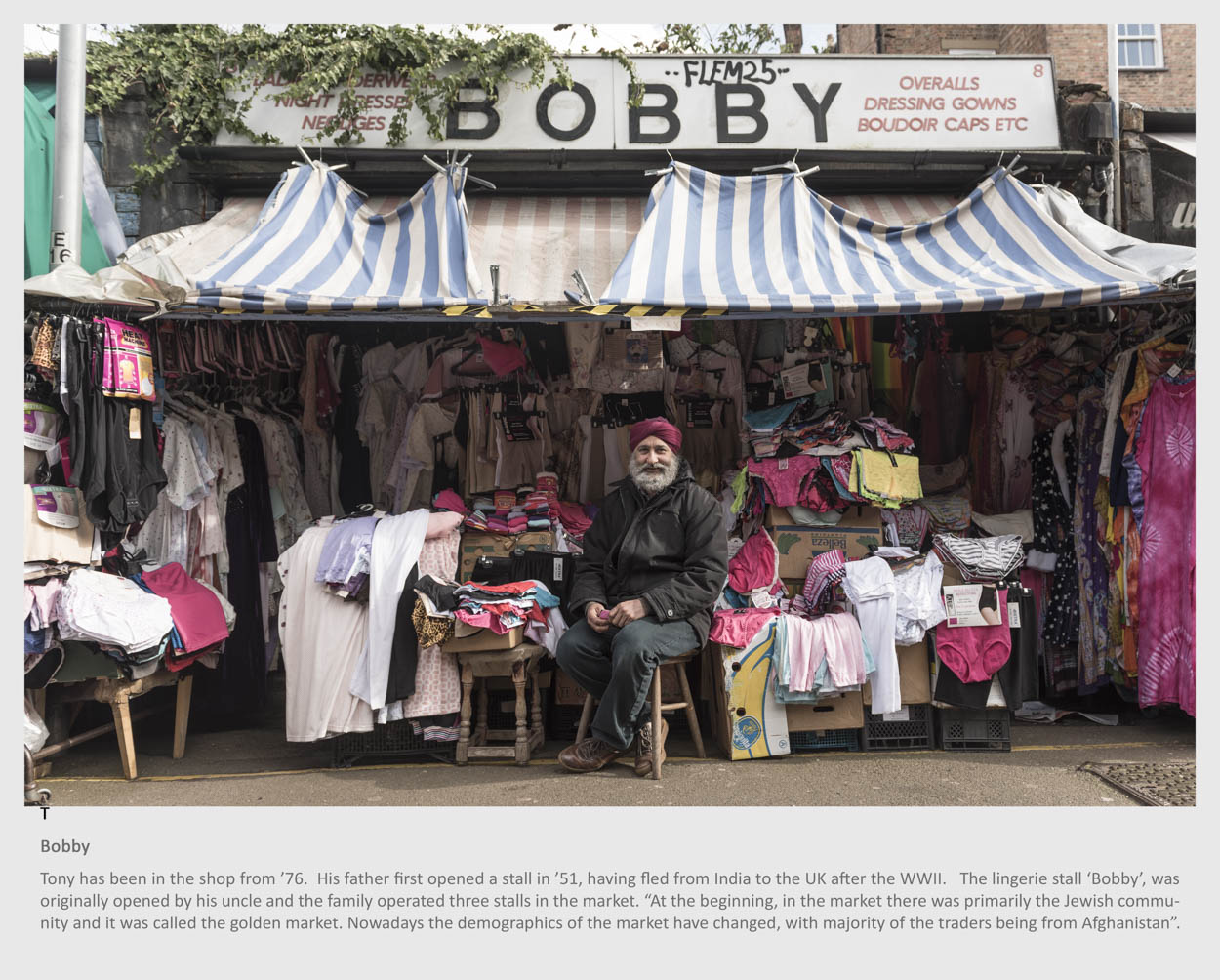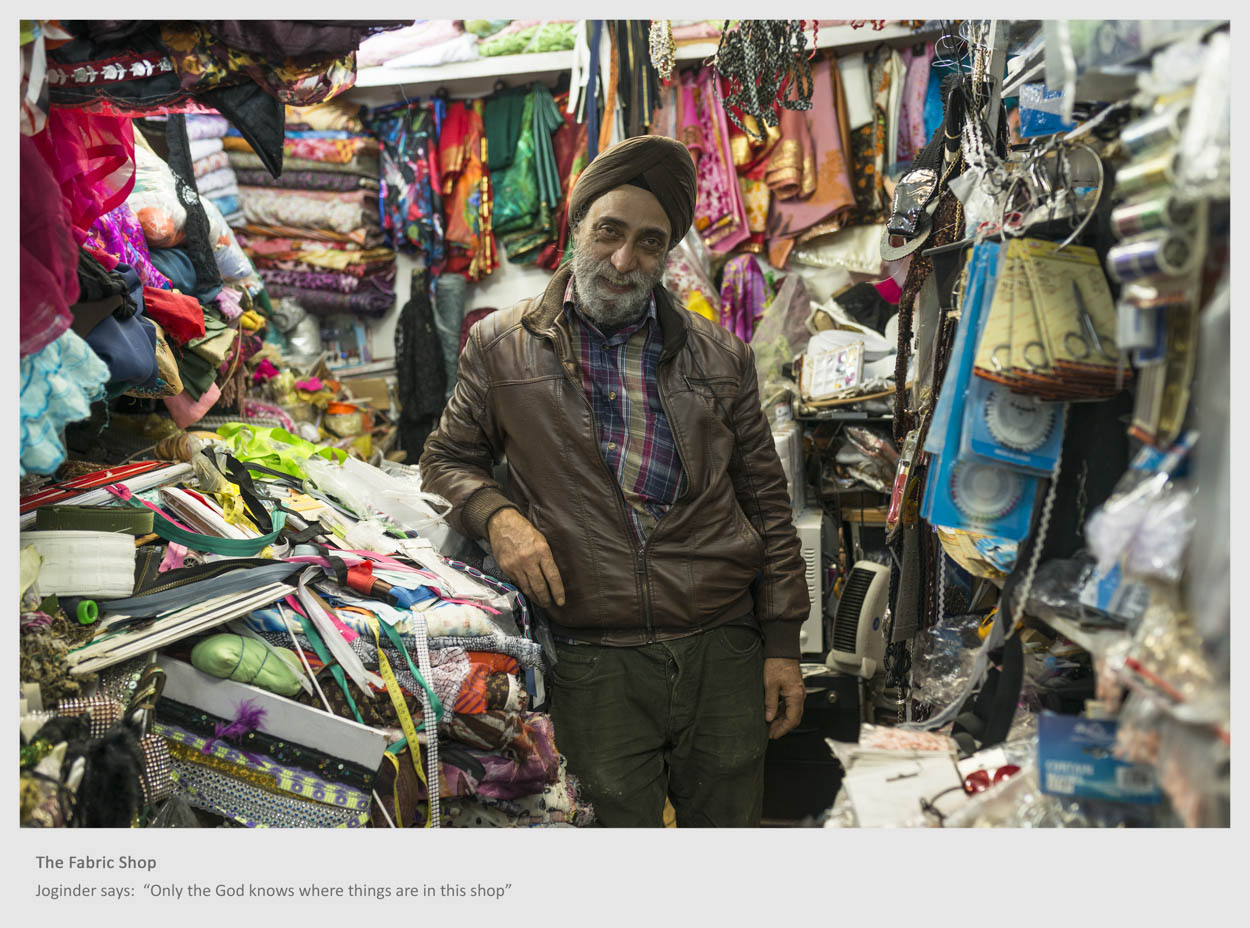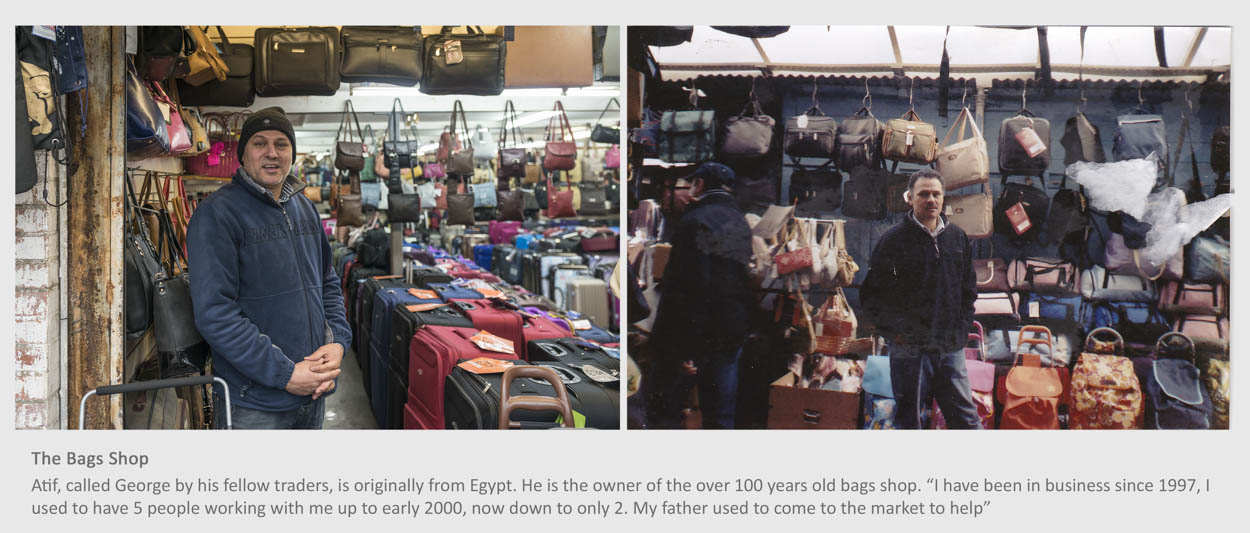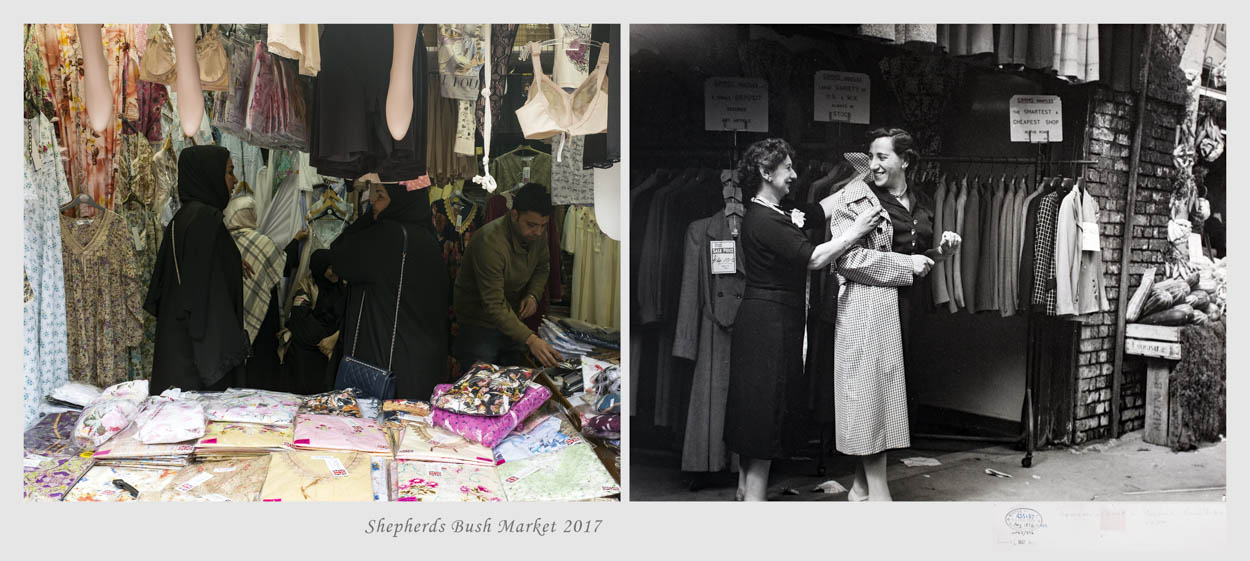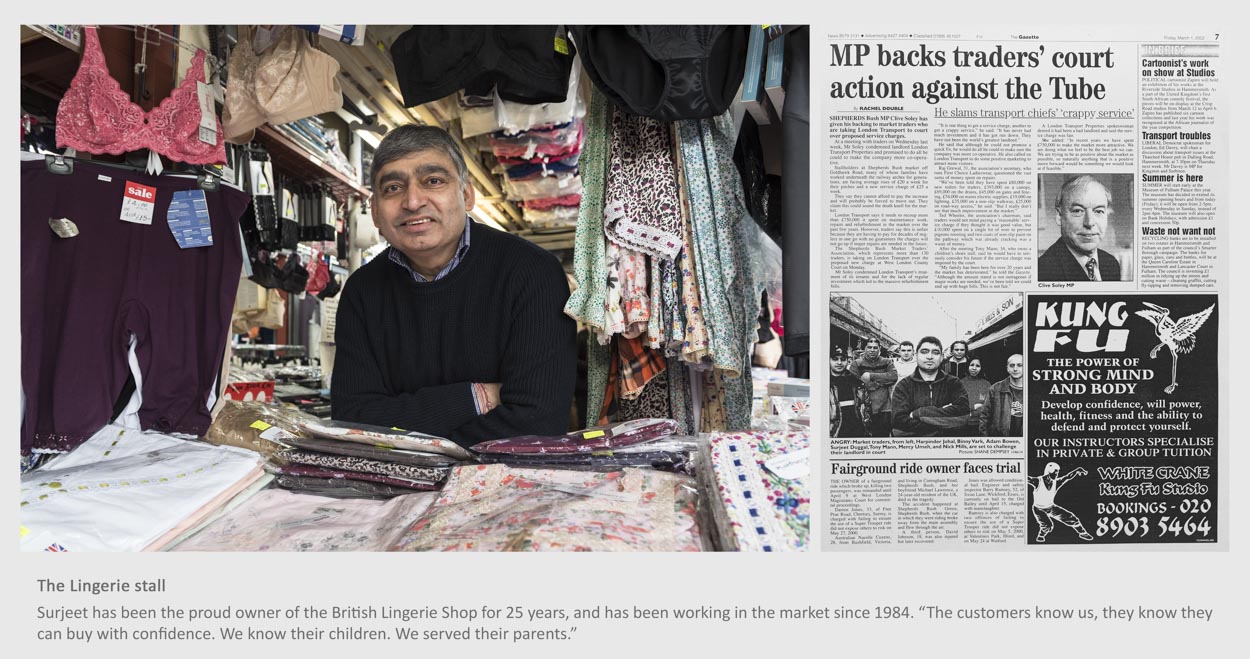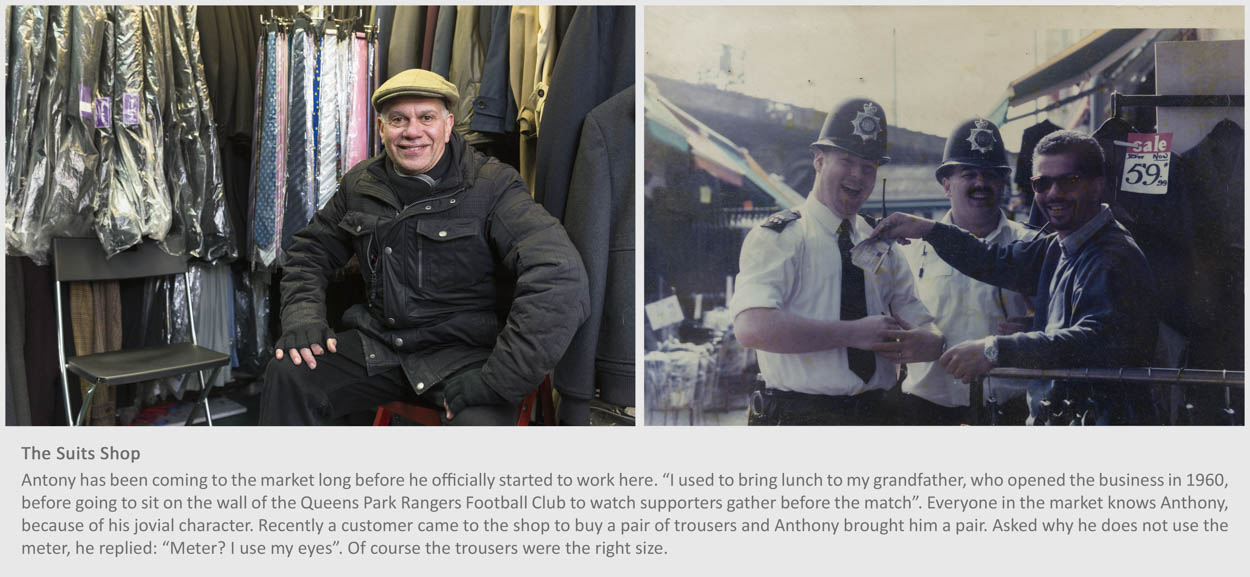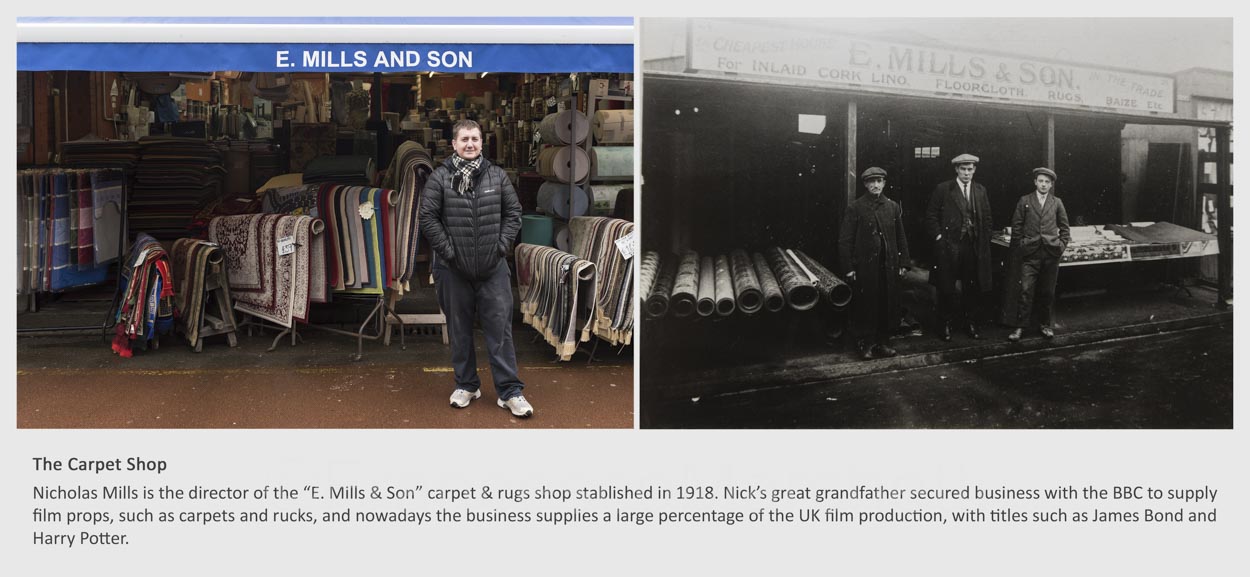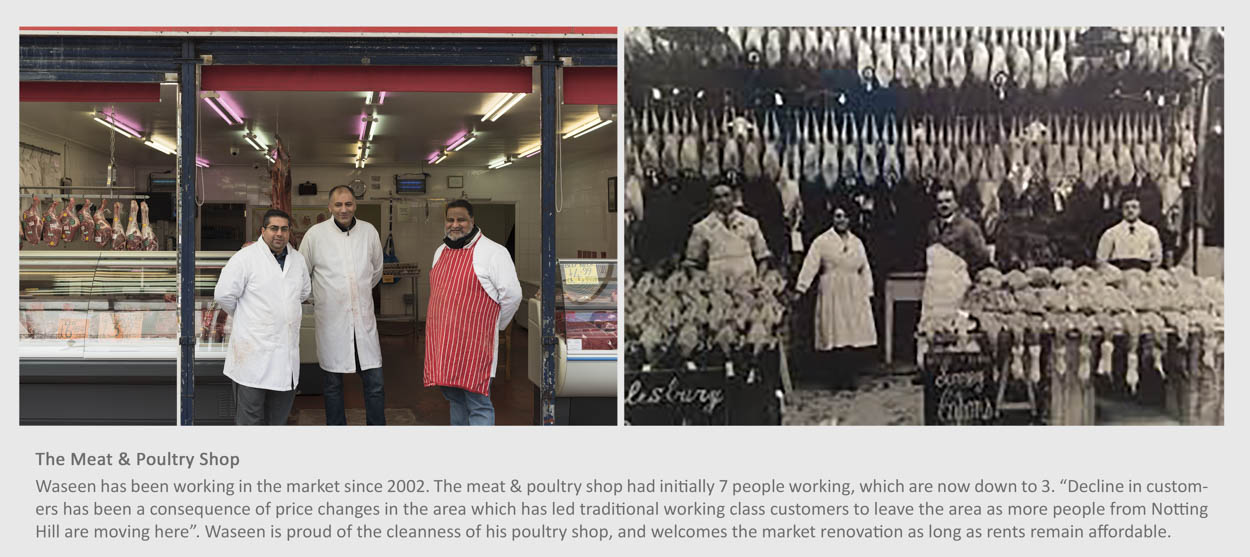 Jackie: "it's a hope for the future as the market plays such a large part in this community and offers not only things to buy but our customers get that feel of seeing a familiar face and someone to have a quick chat , instead of just a beep at the checkout"
Laura: "Shepherds Bush is a vibrant eclectic mix of traders, customers and tourists of all nationalities from all over the world and is probably the best market that most Londoner's have never heard of"
Old photographs of the market are copyrighted material from the Hammersmith & Fulham local studies & archives (LBHF).
Huge thanks to all traders who kindly provided me with their old personal photographs.
Francesco